Wednesday, 21 July 2021
Anderson's Career Was Ruined at Manchester United Because of Poor Diet
By db-admin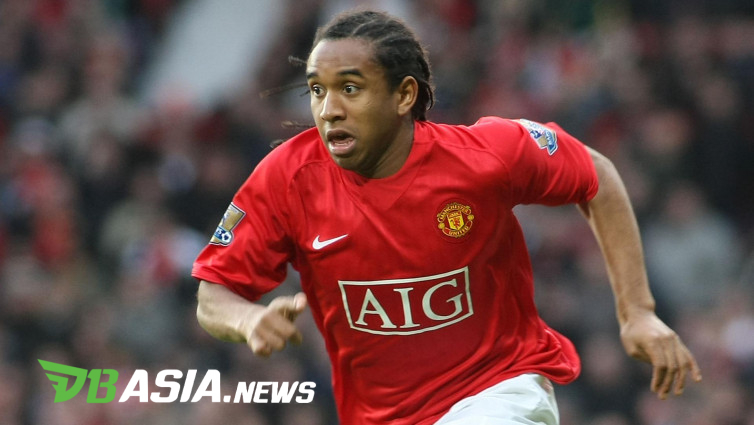 DBasia.news – Anderson is one of the few Brazilian players who has had a long career at Manchester United. Unfortunately a bad diet ruined the career of the versatile midfielder.
Manchester United brought Anderson from FC Porto in the summer of 2007 for a fee of around £28 million. At that time the player was a wonderkid who helped Brazil win the 2007 Copa America.
Slowly, Anderson began to become one of Manchester United's mainstays in midfield. High cruising range is very much liked by Sir Alex Ferguson.
Anderson is part of the Manchester United winning squad. He won a total of nine prestigious trophies during seven and a half seasons strengthening the Red Devils.
Even so, Anderson is quite familiar with injuries. It made him often absent and only recorded 118 appearances.
A surprising fact regarding Anderson's career at Manchester United has just been leaked by his former team-mate, Rafael Da Silva. He admitted that the midfielder could have become one of the best players in the world had he not been addicted to eating fast food.
"We could get past the coaching team and be on the highway and Anderson would jump up impulsively and shout 'McDonald's, McDonald's.' The man is crazy, but I love him," wrote Rafael Da Silva in an autobiography with his twin brother, Fabio, quoted by the Mirror.
"He had a lot of big injuries and then his eating problems started to affect him. It's no coincidence that his best form comes when he has a lot of games because that's when he can't eat too much."
Anderson does have a stocky body. But it did not really affect his performance at the beginning of his career with Manchester United.
But Anderson's difficult period began when Sir Alex Ferguson retired in the summer of 2013. Since then he has lost his place in the first squad.
Manchester United had loaned Anderson to Fiorentina in the middle of the 2013-2014 season. However, the decision did not change his luck much until he was released for free to Internacional.
Rafael admits Anderson has complete qualities as a midfielder. But the person concerned seems reluctant to hone his talent to the maximum extent.
"Give him football and he will just play with freedom and sometimes, if he runs the game well, he can play as well as any player in the league. When he plays well we play brilliant football," he added.
"If Anderson was a professional footballer, he could be the best in the world. I don't know if he ever took anything seriously but he loves life in an easy and relaxed way."