Saturday, 11 September 2021
Antoine Griezmann can't wait to wear Atletico Madrid's jersey
By db-admin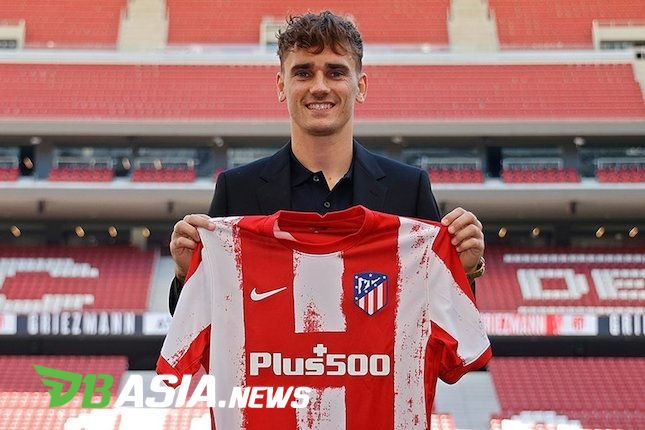 DBasia.news – Atletico Madrid have completed a deal to repatriate Antoine Griezmann from Barcelona, with the club borrowing the forward for a season with an option to purchase at the end.
Griezmann will use the number 8 jersey at the Wanda Metropolitano, and he will add to the pounding power of Diego Simeone's team.
The France international forward is looking forward to reuniting with his former team-mates, including the manager, with him being introduced as Atletico's new signing for the second time on Wednesday (8/9).
"I think there is a great relationship between the fans and myself, I would like to have that again," Griezmann told his press conference.
"I will give everything as I have always shown in my style of play on the pitch, I will give everything for the fans, whether they are in the stadium or watching from home."
"I hope we can have another great night, that's my main goal, I'm here to give it my all."
Once again, Griezmann will work under Simeone, a manager who is said to know how to take advantage of the 30-year-old player's qualities and advantages.
The France international player feels that his relationship with Simeone is excellent, with the manager always supporting Griezmann during his time with Los Rojiblancos.
"I thank him. He has had a big impact on my career. I felt the best moment of my life at this club, not only as a professional footballer, but that I also felt in my personal life," he said.
"He's always been a huge support for me and my family. It's an honor to be able to play for him again."
Griezmann added: "I'm thrilled, I always give a big smile."
"I had trouble sleeping for ten days because I was waiting for this moment. My family and I really enjoyed it."