Saturday, 10 April 2021
Antonio Conte: Inter Milan is still far from the Scudetto
By db-admin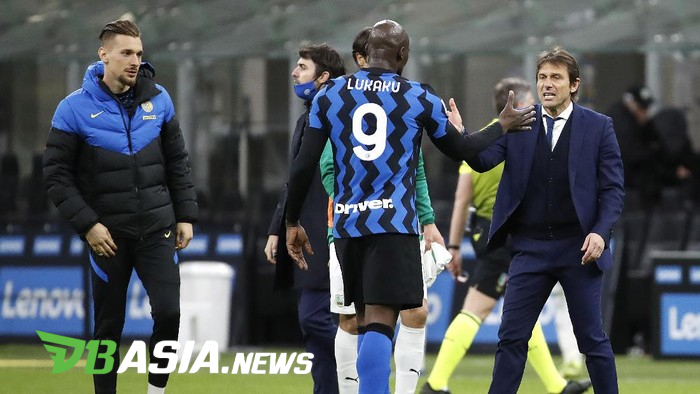 DBasia.news – Inter Milan are increasingly comfortable at the top of the Italian League standings after beating Sassuolo 2-1. Antonio Conte insists his team is still far from the Scudetto.
Inter added that distance after a 2-1 win over Sassuolo in the Serie A postponed match at the Giuseppe Meazza, Wednesday (07/04). Two goals from Inter were scored by Romelu Lukaku and Lautaro Martinez, which Hamed Junior Traore replied to.
Mathematically, Inter's distance from the closest rival teams can still be pursued, but they have momentum and make Serie A the only competition that is the focus, Even so Conte doesn't want his team to be said to have won the Serie A title.
"No, no, there are still many games left and every win is worth six points. By winning, we put pressure on and can see the satisfaction and effort in everyone's eyes in every win," Conte said as quoted by Football-Italy.
"We want to do something extraordinary for a club that hasn't won in 10 years. It would be great if we were the ones who knocked out a winning team for nine years without stopping. "
"There will be tension from now on, it will feel like the ball is heavier on our feet, maybe more than teams who no longer have the same goals," he added.
In the next match Inter will host Cagliari in the continuation of the Serie A match at the Giuseppe Meazza, Sunday (11/04) at 17.30 WIB before facing Napoli on Monday (19/04) at 01.45 WIB at San Paolo.
Praise to Romelu Lukaku and Christian Eriksen
Conte also paid tribute to Romelu Lukaku and Christian Eriksen. The two players recruited in the previous season adapted well and Conte is thrilled with the adaptation.
"You can see the work Romelu has done and I don't forget when people say he is overrated. I immediately said that with his potential, he can do extraordinary things here," added Conte.
"The best thing about our strikers is they are all willing to do the dirty work too. Christian Eriksen is also growing, we know it will be difficult for him to adapt to a very tactical league like Serie A. He can do more, but we are counting on him."
"It's a shame we conceded that late goal without a player, but we are more balanced and mature as a team now. If you want to win the league title, solidity is important," he explained.