Wednesday, 6 July 2022
Antonio Conte's Great Role for Son Heung-min
By db-admin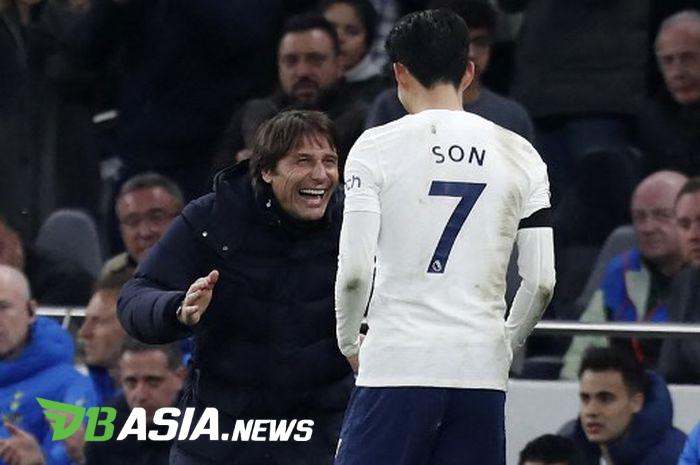 DBasia.news – Son Heung-min mentions the role of Antonio Conte, Tottenham Hotspur manager has played. He was able to win the Premier League top scorer title in 2021-2022 thanks to him.
The hunt for the Premier League's top scorer title last season was fierce until the end. Mohamed Salah and Son are the two main candidates for this award.
Their rivalry reached its peak in the last week. At that time Son, who scored 21 goals, was still behind Salah with a collection of 22 goals.
However, Son's opportunity to overtake Salah is still open as Tottenham only faced Norwich City who have been relegated in the last week. At the same time, Liverpool must challenge Wolverhampton Wanderers who are dark horses.
It was at this moment that Conte made a real contribution. The Italian manager apparently ordered the Tottenham players to help Son score goals and win the top scorer title.
"He (Conte) spoke at half-time to the team to help Sonny score and achieve the Golden Boot. To be honest, I was a little worried because I didn't have a chance to score, but I cheered after he said that," said Son Heung-min as reported by Goal.
Conte's support was paid off. Son was able to score two goals in the match against Norwich.
Unfortunately Salah was also able to score one goal against Wolverhampton. This makes both of them collect 23 goals and share the title of top scorer.
"I am happy to be given the award. But I am much happier because my team-mates are also glad," he added.
"When Lucas Moura and Steven Bergwijn came in, they said they were going to help me score. It wasn't easy because we are team-mates and also competitors, so I'm thrilled for them."