Wednesday, 11 September 2019
Arsene Wenger Turns Out to be Frustrated when Training Arsenal
By db-admin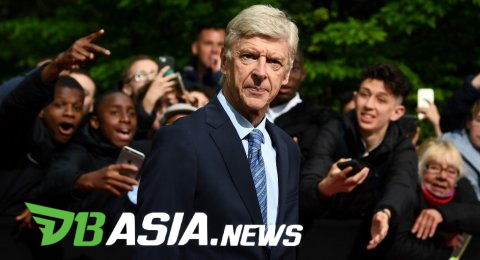 DBasia.news –  The manager from France, Arsene Wenger, openly talked about his former club, Arsenal. Wenger claimed he was frustrated because of management pressure.
Wenger decided to quit as Arsenal manager in 2018 after more than 20 years in charge. During his stint since 1996, the Frenchman felt he had brought about the changes the club's management had hoped for.
"I'm frustrated. I don't have enough time to think about football," Wenger told beIN Sports.
"I might be in a management model that demands so many things. I'm moving slowly. I feel like I'm under a lot of pressure from the beginning to the end at the club."
"My concentration was disturbed because of receiving so much pressure. I was faced with many requests that made me unable to focus on the most important things at work," said Wenger.
"In the next 10-15 years, we have to think about what is the next step. You see a lot of players who are top now, even though you think there is a slightly missing dimension."
"This is because the players are under excessive pressure individually," he was quoted as saying by Goal.
"Not infrequently I think and say, he is a good player, but when he joined and played with the team, he did not show satisfactory performance.