Monday, 17 December 2018
AS Roma Coach Won't Ignore the Sacking Issue
By news-admin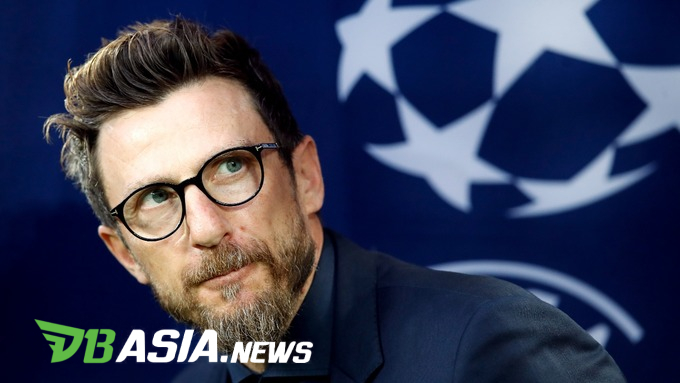 Eusebio di Francesco
DBasia.news – AS Roma coach Eusebio di Francesco said the sacking issue of himself won't influence the team performance. He feels that the lads support him.
Roma's inconsistent performance this season triggers the sacking issue of Di Francesco by the Italian media. Recently, Giallorossi management is reported sending Francesco Totti to persuade Antonio Conte.
"I feel the lads are standing bme, but at times you really want to give your all and something doesn't come out right. More than them giving me something, I should be giving something to them," said Di Francesco, according to Football-Italia.
"I am accustomed to facing up to situations and not running away. The fans might or might not be satisfied, but I still expect great support. I realize I have a special place in their hearts for what I am, but also what I represented in the past," he added.