Monday, 1 August 2022
Barcelona Prefer Robert Lewandowski Over Cristiano Ronaldo
By db-admin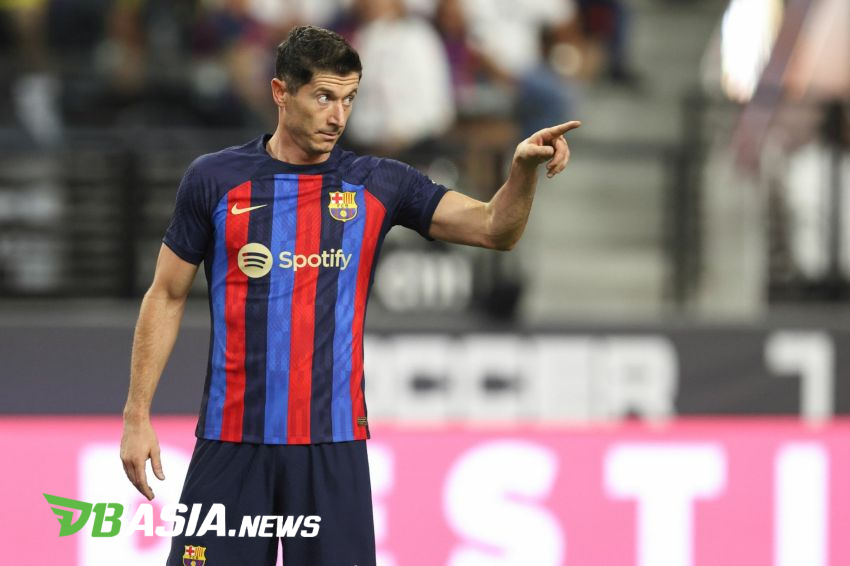 DBasia.news – Barcelona is currently in the spotlight because the debt is still a mountain but can spend a lot of players in the transfer market this summer. One of them Barcelona managed to bring in star player, Robert Lewandowski.
So far, six new players have arrived, namely Pablo Torre, Andreas Christensen, Franck Kessie, Raphinha, Robert Lewndowski and Jules Kunde. Of the six only Christensen and Kessie were recruited free because their contracts expired with their previous clubs.
Lewandowski is a big signing with his profile as a top striker in Europe. Barcelona spent 50 million euros plus bonuses to bring him from Bayern Munich. Now, Barcelona have two top strikers in Lewandowski and Pierre-Emerick Aubameyang.
Uniquely, there is an interesting story when Barcelona originally had the opportunity to recruit Portuguese superstar, Cristiano Ronaldo, from Manchester United. The issue of Ronaldo's departure is widely circulated.
Ronaldo (37 years) absent from Man United's pre-season tour of Asia, was reported to have submitted a transfer request because he considered the club to be unambitious. Ironically, until now no club has seriously wanted Ronaldo – even though he has the status of a football superstar.
Joan Laporta, President of Barcelona, ​​answered the rumor that the club had a chance to sign the former Real Madrid player but in the end preferred to bring in Lewandowski.
"Well, these types of stories are all in the process of summer transfers. There's always a lot of news. But in the end, we really wanted Lewandowski," Laporta told CBS Sports.
"We have a very good relationship with Jorge Mendes. I've known him for a long time. He is one of the best player agents. He knows how to do his job and I respect him.
"In this case, we decided to go with Lewandowski and know he is very important to our success. So we went to Bayern instead. This is the reality."
"The other (Ronaldo) topics are just part of the 'little history' of football. It is a very good story, but you will always hear a lot of contradictory news about him."
"We got Lewandowski. He is our main target and I prefer not to comment further," said Laporta.
Regarding the issue of Ronaldo's future, Laporta respects Man United and does not comment much.
"Ronaldo is a very good professional and he is still very fit," added Laporta.
"He's a very ambitious and competitive player and I'm sure he has a lot of options. He's still a Manchester United player, an amazing club that I have a lot of respect for. The future is none of my business. It's a matter for Manchester United and Cristiano."
As information in terms of statistics, Lewandowski has played 676 matches with 509 goals and 135 assists, while Ronaldo has 692 goals and 217 assists from 928 matches.