Thursday, 23 June 2022
Barcelona's last hope to detain Dembele
By db-admin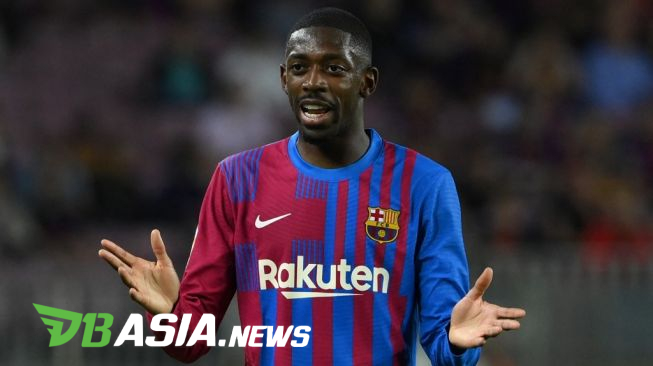 DBasia.news – Barcelona apparently still hopes for an extension of cooperation with Ousmane Dembele. Barca will make an approach with the French player in the near future.
Ousmane Dembele's future at Barcelona is on the line as the former Borussia Dortmund player's contract will expire at the end of June 2022. In fact, Dembele's appearance graph is rising after previously being red due to a storm of injuries.
Barcelona collided with the desire for a salary that was pegged by the player. On the other hand, Barcelona actually wants to cut Dembele's salary in order to reduce spending.
According to the Daily Mail, Barcelona will try their to convince Dembele to stay. Barca's management moved after receiving orders from Xavi Hernandez. The coach wants Dembele to remain in his squad next season.
Xavi's desire for Dembele to stay is understandable as Barcelona don't have much choice in the winger position. Barca's young hope, Ansu Fati has not appeared 100% after suffering a long injury. Meanwhile, Adama Traore was not ransomed.
Therefore, retaining Dembele is one of the most reasonable paths. However, there are economic problems that follow.
Meanwhile, Dembele insists he is open to the option of staying at Barcelona. He confirmed to Barcelona fans that he was happy playing with Jordi Alba and his team-mates. So, now the ball is in the hands of Barcelona.
However, Barcelona also need to hurry if they really want to keep Dembele as Chelsea are reportedly interested in Dembele.