Saturday, 3 April 2021
Bayern Munich admits they are not interested in Erling Haaland
By db-admin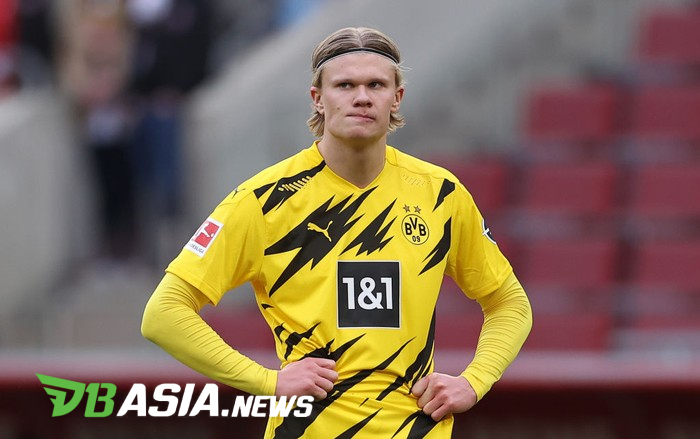 DBasia.news – Erling Haaland is currently the target of almost every top European club. However, Bayern Munich is an exception.
Haaland's above average sharpness while defending Borussia Dortmund has indeed stolen the world's attention. This whole season, the Norwegian national player has scored 33 goals in 31 matches.
Understandably Haaland is predicted to be up for grabs in the transfer market next summer. Moreover, the player seemed impatient to strengthen a bigger team.
Even so, it is believed that there are only a few clubs that can hijack Haaland from Dortmund. Die Borussen is not going to sell him cheaply.
Of the few clubs, Munich is one of them. Moreover, Die Roten has a tradition of hijacking its rival stars in the Bundesliga.
But Munich's door are tightly closed for Haaland. This was confirmed directly by the CEO of the German giant, Karl-Heinz Rummenigge.
"I don't know where the rumors came from. I can only say one thing: we have the best footballer in the world in that position, namely Robert Lewandowski," Rummenigge told Bild.
"Lewandowski has a contract until 2023."
Even though he is 32 years old, Lewandowski does not show any signs of a decreasing performance. He even became Haaland's main competitor in terms of scoring goals for the past year.
Profitable for the other team
Munich's withdrawal in the hunt for Haaland certainly benefits its competitors. The 20 year old player now has the opportunity to continue his career in the Premier League.
Teams like Manchester United, Manchester City, Chelsea and Liverpool are indeed interested in Haaland. Their financial strength is also quite capable.
But Haaland could also choose to move to Spain as he was targeted by Barcelona and Real Madrid. Don't forget Paris Saint-Germain, who has unlimited transfer funds.