Wednesday, 21 October 2020
Manchester United failed to sign Jadon Sancho due to a misunderstanding
By db-admin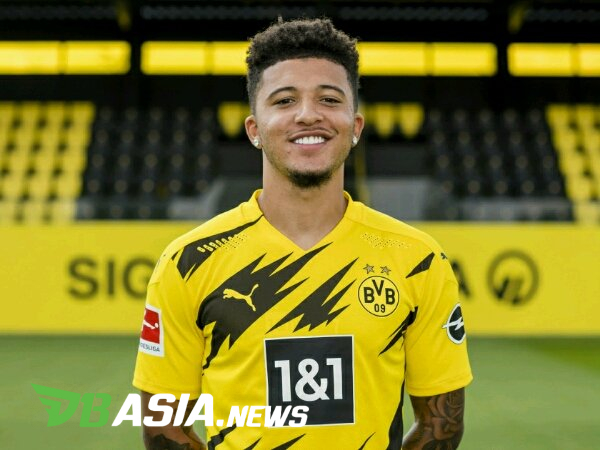 DBasia.news – CEO of Borussia Dortmund, Hans Joachim Watzke thinks Manchester United has had a misunderstanding. He also considered that Man United had misunderstood regarding their gesture towards Jadon Sancho's transfer last summer. Sancho, as it is known, failed to join MU in the transfer market last summer.
Manchester United withdrew from their offer for Jadon Sancho in the summer of 2020 after Dortmund did not offer a discount. Dortmund tagged 110 million euros for the England international player.
However, Manchester United is predicted to launch another attack in the upcoming transfer market. The Red Devils hope that Dortmund are willing to lower his value.
However, Man United is predicted to be wary. The problem is, Dortmund will not lower the player's value. Hans-Joachim Watzke believes that Man United was wrong to think that Sancho's value would reduce in the next transfer market.
"They made the wrong judgment in this situation. We are not willing to compromise. We have a clear line and will continue to do so until next summer," explained Hans-Joachim Watzke to ZDF Sports.
"In this industry, you can never say a player is completely unsaleable." he continued.
Hans-Joachim Watzke believes Jadon Sancho will honor the remaining three-year contract. "I hear and read everywhere that in the spring Sancho will leave," said Hans-Joachim Watzke.
"However, he is here. We have an agreement and it will be like that," said Hans-Joachim Watzke.
Hans-Joachim Watzke's statement was confirmed by Borussia Dortmund's sporting director, Michael Zorc. He stressed that the door for Manchester United to obtain Jadon Sancho was closed.
"We have a clear agreement with him if he can make a transfer under certain circumstances. However, now the door is closed," stated Zorc.
Jadon Sancho continues to be the backbone of the attack that Dortmund has built. He packed one goal plus two assists in four games this season.