Saturday, 29 September 2018
Big Winning, U16 Iran National Team Feel Sad
By news-admin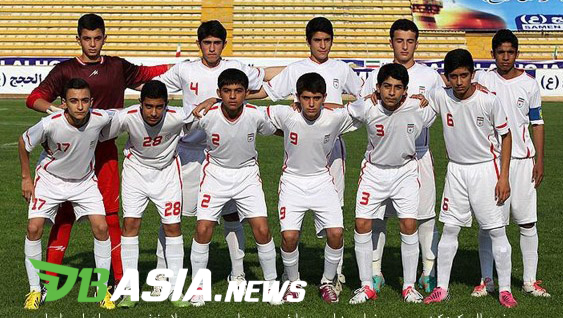 Timnas Iran U-16
DBasia.news – U16 Iran national team achieved the big winning in the recent match of Group C of 2018 U16 Asian Cup. They felt sad because Indonesia and India played draw 0-0 in the recent match.
The draw result made Iran's probability for the quarter-ticket is closed and India collected 5 points from 3 matches.
The U16 Iran national team finished in the third place, with the additional three points, Iran gained four points in total.
Iran will qualify if Indonesia could defeat Vietnam, at least 0-1. If that happens, Iran will have the same point as Vietnam with goal superiority considering the head to head won't be used after the 0-0 draw score against India.
"We have a good start and leading, so we can be relaxed. Scoring 5 goals proved that we are good in attacking," Abbas Chamanian said after the match.
"I'm so happy with the result, but I'm sad because at the same time we can't qualify for the next round," he added.
Abbas Chamanian speaks about mentality. For him, the technical aspect won't be enough.
"After the first match, we try to prepare the mentality to fix it. And Thursday was the proof of the improvement," Abbas Chamanian continued, quoted by AFC's site.