Tuesday, 20 July 2021
Brazil National Team Coach Reveals Reasons for Including Dani Alves in Tokyo 2020 Olympics
By db-admin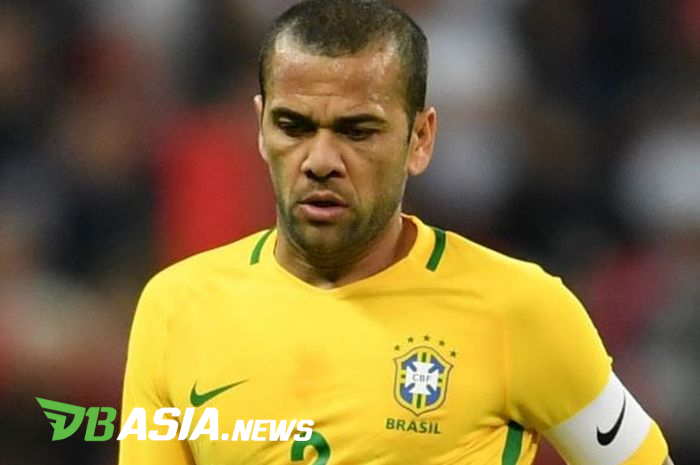 DBasia.news – Dani Alves is one of three senior players who are included in the Brazil national team for the 2020 Tokyo Olympics. The coach, Andre Jardine, had careful consideration behind the decision.
As is known, each country participating in the Olympic football sport is represented by the U-23 National Team (U-24 special 2020 edition). However, each team may include three senior players.
Brazil, which is the defending champion, maximizes the regulation by including three senior players. Besides Alves, there are also the names of Diego Carlos and Santos Neto.
But Alves remains in the main spotlight. Especially considering he is 38 years old.
Jardine actually has a special reason for bringing Alves to Tokyo. He hopes the experience of the former Barcelona player can lead his squad to defend the gold medal.
"He is a leader, a winner, he has a lot of charisma and he is highly respected by all Brazilian players. He is a great example for the generation of players we have," Jardine said.
"If we think of a player who is passionate about winning, he has a history of being a trophy-laden player."
The winning mentality of a Dani Alves does not need to be doubted. His trophy collection at club level is one of the largest among any other Brazilian player.
Apart from that, there was another reason behind Jardine's decision. He believes Alves will have more motivation because of his status as a debutant at the Olympics.
"Surprisingly, he has never competed in the Olympics, so we thought it would be the perfect marriage. He will be an example to the squad and leaders on the pitch."
The Olympic gold medal will certainly add to the complete collection of Alves' trophy. This is what Jardine thinks will help Brazil to the championship ladder.
At the 2020 Olympics, Brazil is in Group D. The Samba team must compete with Jermain, Saudi Arabia and Ivory Coast to qualify for the knockout phase.