Thursday, 19 November 2020
Bruno Fernandes Admires Paul Scholes after Watching Television
By db-admin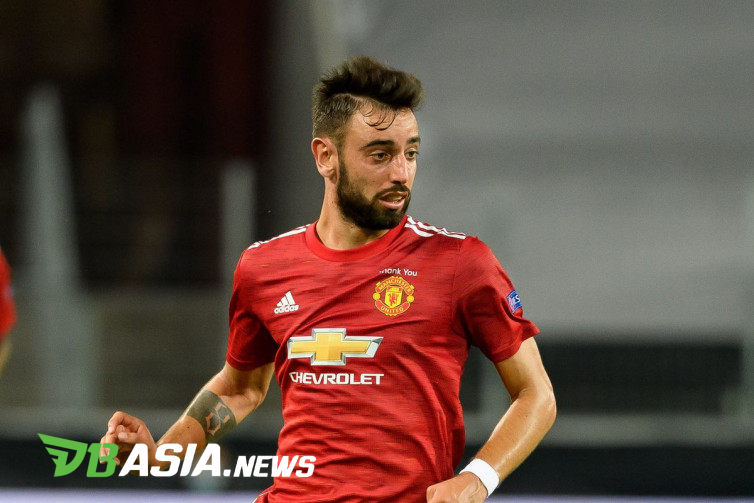 DBasia.news – Bruno Fernandes admits he does not know the story of Manchester United during his heyday under Sir Alex Ferguson. He also didn't know much about the Red Devils stars of that era.
Even so, Fernandes was accidentally captivated by the figure of Paul Scholes. He was amazed by the quality of the Manchester United legend after watching footage of his appearance on television.
That moment occurred ahead of Manchester United's match against Club Brugge in the top 32 of the 2019-2020 Europa League, last February. He watched footage of Scholes' goals with Fred in the dining room.
"I was in the dining room with Fred, and on television they played all the goals of Paul Scholes with Manchester United. We have eaten, but we just stay there to see all the goals," Fernandes told Manchester United's official Podcast.
"It's funny because I said to Fred that we have to be like Sholes which is closer to the goal, because otherwise you will never score! Then Fred in that game scored two goals."
During his time, Scholes was known as one of the top midfielders. He contributed 152 goals and 73 assists in 709 matches with Manchester United.
Fernandes honestly admitted that he was inspired by Scholes' appearance after watching the show. He also trief to play that role, which is serving the attackers and scoring goals.
Fernandes did not even hesitate to call Scholes the best England midfielder in the 2000s. He considered The Ginger Prince to be greater than Frank Lampard and Steven Gerrard.
"When Scholes played at his best level, it was difficult for me to see English football. But I am more like Scholes as a midfielder who likes to be in the penalty box, provide assists, and score lots of goals," he concluded.