Saturday, 24 September 2022
Bruno Fernandes and his inseparable emotions
By db-admin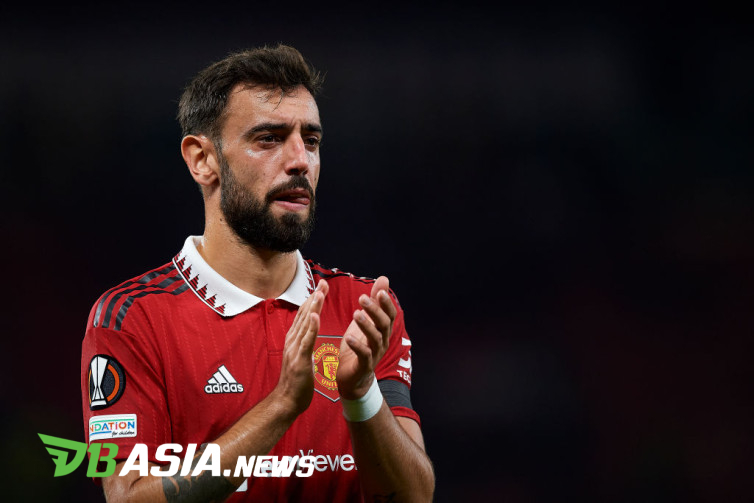 DBasia.news – The emotional nature of Bruno Fernandes seems to be ingrained. The Manchester United midfielder admitted that he needed feelings to be able to bring out his best abilities.
Fernandes began to be recognized as one of the world-class midfielders when he moved to Manchester United in January 2020. He played an important role in the rise of the Red Devils under Ole Gunnar Solskjaer.
Fernandes seems irreplaceable in Manchester United's midfield to date. Although his performance dropped dramatically in the last season.
In addition to being good at scoring goals and assists, Fernandes is known as a player who is quite emotional on the field. He confronted opposing players to the referee frequently.
Fernandes admits that this trait comes naturally. He doesn't even care about the opponent he is facing.
"What you see on the pitch is Bruno who is eager to play. I can even fight someone who is a friend of mine off the pitch," Bruno Fernandes told The Athletic.
"I played a lot of games where I was silent, and nobody said anything. But I didn't feel like I was being myself so I needed that (emotional sense) to feel alive."
"One of the referees said to me that every time I win, I become a great person. But when you lose or draw, you become annoying," he added.
Fernandes' emotional actions on the field does not always have a positive effect. he has frequently been involved in friction with his teammates.
Fernandes admitted that he had an argument with Tyrell Malacia and Harry Maguire as he was unable to contain his emotions during the match. But everything was resolved shortly after the game is over.
'Yes, I can yell at my teammates if they don't pass the ball when they should. Then it's normal to be angry with them."