Saturday, 20 February 2021
Bruno Fernandes Personal Target for Manchester United in the 2020-2021 Europa League
By db-admin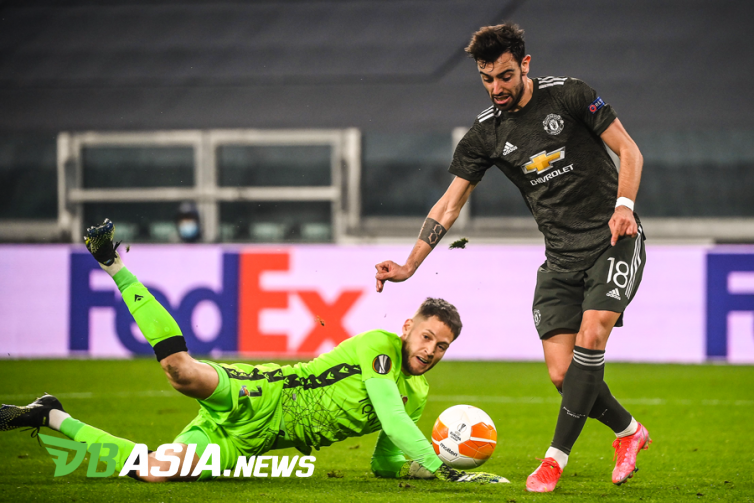 DBasia.news –   Bruno Fernandes performed brilliantly in Manchester United's 4-0 win over Real Sociedad in the first leg of the 2020-2021 Europa League last 32.  It turns out that he has a personal target in the second caste competition between these elite European clubs.
Fernandes' brilliant appearance was marked by twice breaking into the Sociedad goal. This has fulfilled his tally of 20 goals this season.
Fernandes is now the temporary top scorer of Manchester United. This is certainly extraordinary considering his position as an attacking midfielder.
Interestingly, Fernandes doesn't really care about these goal statistics. He chose to focus on presenting the title in this tournament after last season was stopped in the semifinals.
"My target is to score as many goals as I can and obviously to help my team-mates. My position is to do that but the most important thing for me is to win trophies with the team," Fernandes said on UEFA's official website.
"We are in the Champions League to win it but unfortunately we are eliminated. Now we are in the Europa League, so we will try to win it."
The landslide victory over Sociedad certainly adds to Manchester United's confidence. This will help them to perform better in the following matches.
Manchester United's chances of winning the Europa League are quite open. They have even become one of the strongest candidates with AC Milan who are now at the top of Serie A.
"I prefer not to score again after this but to get a trophy. It is not enough for this club to be in the competition and not win it," he concluded.