Monday, 29 June 2020
Celta Vigo Vs Barcelona, Lionel Messi and colleagues Have Problems in Away Games
By db-admin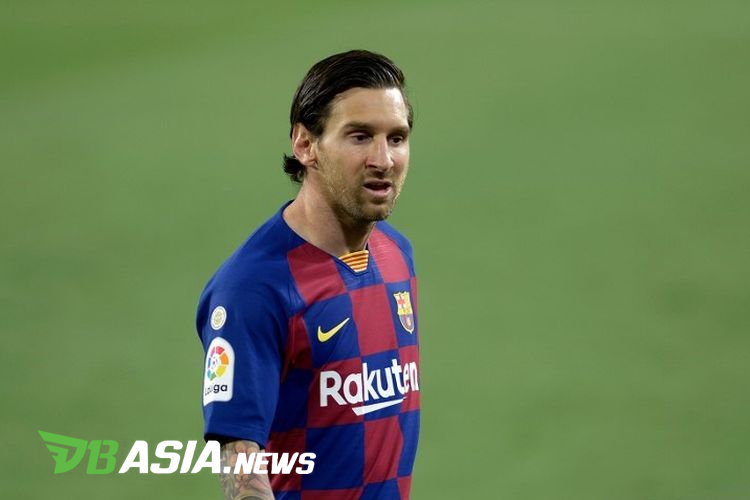 DBasia.news – Barcelona failed to qchieve full points when they traveedl to the headquarters of Celta Vigo, Municipal de Balaidos Stadium. Celta Vigo was able to draw with Barcelona with a score of 2-2, Saturday (6/27/2020) PM WIB.
Barcelona immediately took the initiative to attack since the beginning of the match. Lionel Messi and his colleagues wanted to score as fast as possible.
That almost happened in the sixth minute. Unfortunately, Gerard Pique's header welcomed Messi's corner kick only to hit Celta Vigo's crossbar, guarded by Ruben Blanco.
Barcelona's efforts finally paid off in the 20th minute. Messi's ingenuity in executing free kicks made it easy for Suarez to break into Celta Vigo's goal with a header.
After conceding, Celta Vigo began to try to escape the pressure. Barcelona players also began to relax.
As a result, Celta Vigo created two golden opportunities in a short time. But Aspas and Brais Mendez were less calm, which did not change the scoreboard.
Several other opportunities were also created throughout the first round. But until halftime, the score 0-1 to Barcelona's excellence did not changed.
The second half went more interesting. Celta Vigo bravely served Barcelona's open game.
The result, they were able to equalize when the second half was five minutes in. Fedor Smolov broke into Barcelona's goal through a mature bait by Okay Yokuslu.
The goals startled Barcelona. Quique Setien's team immediately increased the tempo of the game to score again.
After a deadlock, Barcelona finally regained the lead in the 67th minute. Suarez continued to score which began with a slick backflip.
Even so, Barcelona was unable to maintain its superiority until the match was over. Marc-Andre Ter Stegen's goal conceded a second time two minutes before normal time ended.
Iago Aspas was finally able to register his name on the scoreboard through the execution of a free kick. His flat kick fooled Barcelona and Ter Stegen's posse.
In the remaining time, Barcelona carried out a total attack on Celta Vigo's goal. Unfortunately their efforts did not produce results.
Barcelona could have conceded again if Celta Vigo players were more calm using the loose defense of the opposing team. The 2-2 score finally lasted until the referee blew the long whistle signing the end of the game.
This is the second time in a row that Barcelona have failed to win in the away party. Last week, they also drew 0-0 at home to Sevilla.
This 2-2 draw has indeed made Barcelona temporarily regain the top of the standings from the hands of Real Madrid. But they will return to second place if Los Blancos are able to win or play a draw when they travel to the Espanyol headquarters, Monday (6/29) AM.