Tuesday, 21 June 2022
CEO of Man United is unhappy with the current situation
By db-admin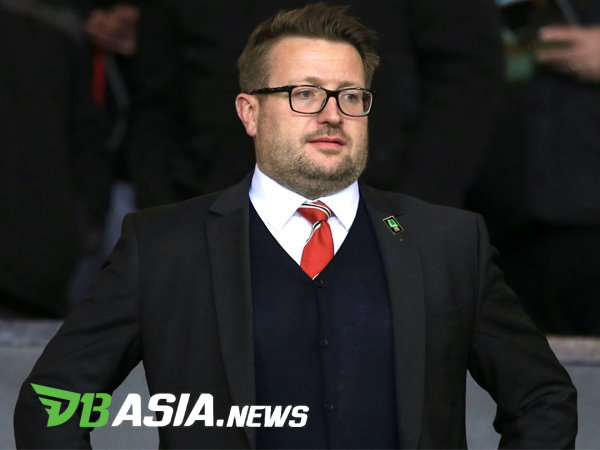 DBasia.news – Manchester United CEO changed from Ed Woodward to Richard Arnold. Since Arnold arrived, John Murtough became the Director of Sport for MU, and inaugurated Erik ten Hag as coach, the club has slowly changed. But recently Arnold said that he was unhappy with the current condition of MU.
Man United's 2022 summer transfer market is relatively quiet if you look at the activities of other clubs, especially rival teams, and that is a concern for fans ahead of the new season and also the start of pre-season.
Man United fans planned a protest against the club's owners, the Glazer Family, but Richard Arnold tried to stem it and speak to the fans as he strolled the Manchester City pub.
Arnold told fans the facts about Manchester United transfers, both past and present, and frankly criticized the previous regime by discussing the huge spending over the years on player transfers, but to no avail.
"I'm unhappy where we are. It's not easy for me and I'm worried how we solve this for the future. What happened was we wasted too much money," Arnold said as quoted by Dailymail.
"You can't go to our training ground and say, show me where the 1 billion pound is because we haven't spent money well historically. We've spent huge sums of money."
But that doesn't mean Man United don't have money to spend this summer. It's just that they're trying to change their approach to recruiting players as it's proven that signing too many players doesn't guarantee results, Man United are five seasons in a row without a trophy.
Arnold reassured Man United fans that the club had money to spend this summer, as well as a mention of a future focus on investing in a new stadium.
"For this summer, the money the manager and the Director of Football (Murtough) want is there. For the future, investing in a new stadium and the newest and greatest training ground, we have to do something. We have to get investors. I need that to do what I want for the club," Arnold added.
"I have to have more money than we have now. No club in the world has the money to build a new stadium without getting it from someone. You borrow it or someone invests it."
"The money has to come from somewhere, and you may not like our current owners, I can't help it. But if you want other people to come in they have to look and say 'OK, their fans love the club and love the team, that's positive. "
"I saw last year as a nightmare. It was a nightmare. I hate every game, those are some things. One of the protests," he explained.