Saturday, 10 April 2021
Chelsea must Reserve Timo Werner
By db-admin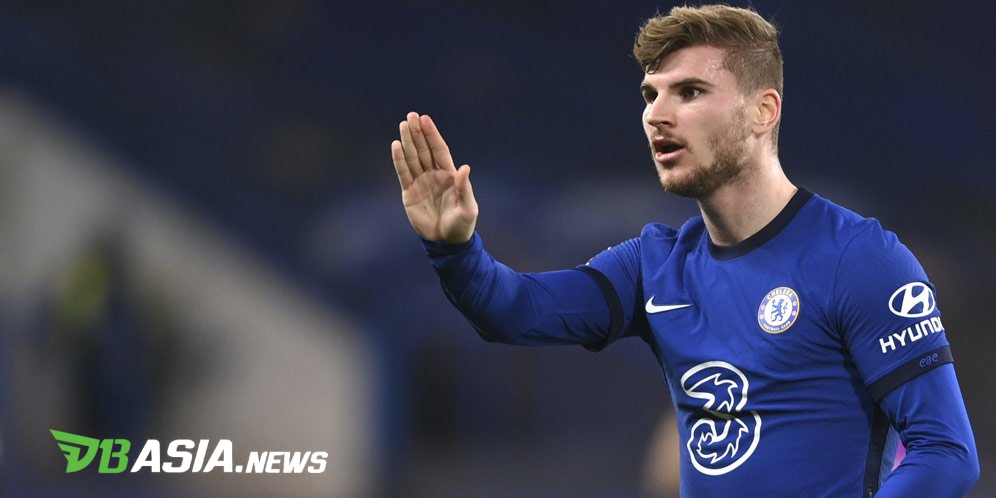 DBasia.news – Timo Werner's appearance has not improved even though Chelsea have made changes in the coaching position. As a result, some people suggested the team nicknamed the Blues to put him on the bench for a while.
Werner was brought in from RB Leipzig last summer in the hope of solving the problems on the Blues' front lines. The score of 34 goals from 45 appearances in various events last season is even more convincing that Werner can be the right solution.
But until now, the 25 year old player has not been able to be used as a mainstay to break into the opponent's goal. According to records, Werner has only collected 10 goals from 45 appearances in all competitions this season.
However, Tuchel still entrusted Werner with a place in the starting XI for the Blues. He also appeared when he met Porto in the Champions League quarter-final first leg, but failed to put his name on the scoreboard.
The last time Werner scored was when Chelsea met Newcastle United in the Premier League last February. In the last two months, he has made nine appearances and only bagged two assists.
It's no wonder that the urge to back up Werner has emerged. Former Crystal Palace player Clinton Morrison has asked Tuchel to put Werner on the bench for a while.
"Look, Werner is not a bad player. You don't become a bad player overnight. It only happens temporarily, he gets the position and doesn't get so sharp," he told BBC Radio 5 Live.
"Maybe he needs a little time to get out of the team and he can have an impact when he plays as a substitute," he continued.
Not only Werner, other strikers like Olivier Giroud and Tammy Abraham have been inconsistent in terms of scoring goals. In that critical situation, Mason Mount appeared and contributed a number of crucial goals for the Blues.
One of them was his goal when Chelsea faced FC Porto. Thanks to his goal, the Blues came out on top. This result was vital to determine the English giants' qualification for the semifinals.
"I think Chelsea is finished now, and the second leg should be lived comfortably," continued Morrison, responding to the results obtained by Chelsea when they met Porto.
The second leg will be held next week at Ramon Sanchez Pizjuan, which will be the temporary headquarters for the Blues. Before that, they have to travel to Crystal Palace headquarters for the Premier League match on Saturday (10/4/2021).