Thursday, 2 March 2023
Chelsea's transfers in the Todd Boehly era ruined training methods
By db-admin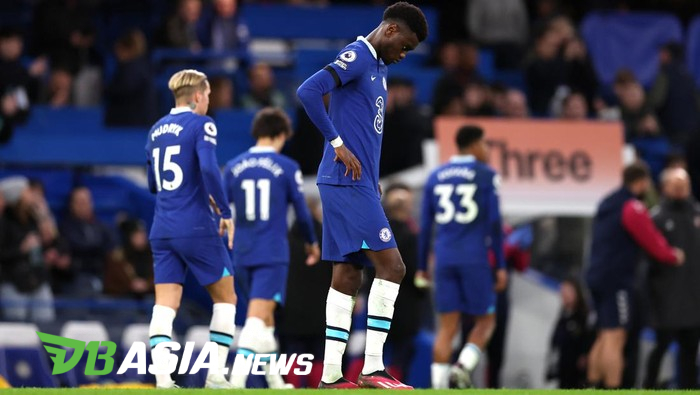 DBasia.news – Chelsea manager, Graham Potter, is not completely satisfied with the club's transfer saga in the 2022-2023 season. Potter felt there had been too many players arriving and it had spoiled the planned training method.
Chelsea underwent a transition phase from the Roman Abramovich era to Todd Boehly at the start of the 2022/2023 season. Despite changing owners, the Blues remain a club that likes to spend on players in the transfer market.
In the two periods of the 2022/2023 season transfer market, Chelsea spent no less than €600 million. A total of 17 new players came to Stamford Bridge in the 2022/2023 season, either purchased permanently or on loan.
Initially, with the arrival of many top players, Chelsea were expected to perform well and compete at the top level.
Chelsea had difficulty to achieve positive results under Graham Potter. In the last 15 matches in all competitions, Chelsea have only won twice. It's not only difficult to win, the Blues also had difficulty to just score goals.
In fact, in the last three matches, Chelsea have always lost and failed to score!
Quoted from Metro, the arrival of a group of new players in the transfer market was not all agreed upon by Graham Potter as Potter prefers to train with a few players and that did not happen at Chelsea.
Currently, Chelsea has 31 players in the first team. The amount is considered too much. In fact, because there were too many players, Potter had to cross out a player like Pierre-Emerick Aubameyang from the list of players in the Champions League.
Still from the same source, Potter prefers to work with a few players. During the training session, Potter was more pleased with the 11 vs 11 situation and the additional players in the goalkeeper position. This method is considered effective.
However, Potter could not do it at Chelsea. There are too many players in the first team. If all the players are fit, there will be at least seven or eight players left out of the 11 vs 11 training simulation.
Well, players who are not involved in the training simulation will very likely feel sidelined. If that happens, there will be players who are unhappy and it has the potential to damage the Blues' locker room.