Friday, 16 October 2020
Contributing two goals for the Portuguese national team, Diogo Jota admits that he is proud
By db-admin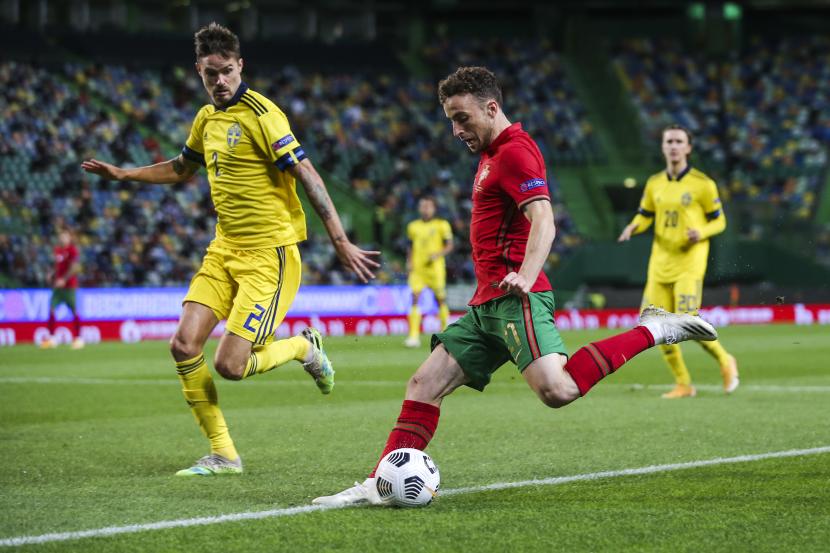 DBasia.news – The Portuguese national team player, Diogo Jota said the match against Sweden in the UEFA Nations League on Thursday (15/10) am, WIB was one of the best during his career at international level. He contributed two goals to ensure his team's 3-0 win.
Jota escaped the offside trap and scored his first goal in the 44th minute. Then, the new Liverpool player, continued to list his name on the scoreboard with 15 minutes remaining.
Not only two goals, Jota also provided one assist. This made him be selected as the man of the match due to his dominant contribution.
"This is an amazing night, one of the best performances (in career)," said Jota as quoted by the official UEFA website, Thursday (15/10).
Jota was unable to contain his happiness as he has already posted positive results even though he has made two appearances with the Portugal national team. However, he is reluctant to indulge in his recent achievements.
"Representing my country for the second time with a performance like this with my colleagues, it feels great," he stated.
He appreciated Sweden's hard work which has tried to provide resistance. But according to him, a football match will be determined by the final result.
"We achieved good results against Sweden, a team that is not easy to be defeated by 3-0. This is a result we can be proud of," he concluded.