Monday, 19 September 2022
Cristiano Ronaldo hasn't caught the attention of Erik ten Hag
By db-admin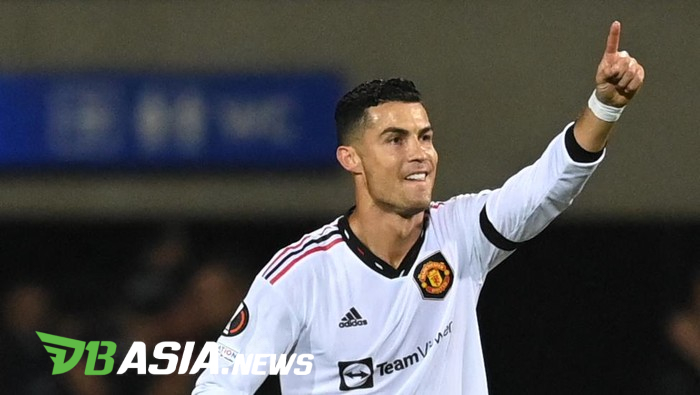 DBasia.news – An hour of the 2022-2023 season rolling, Cristiano Ronaldo has finally finished his deadlock with the Red Devils uniform. But apparently this has not caught the attention of Erik ten Hag, the manager of Manchester United.
Ronaldo contributed one goal when Manchester United traveled to Sheriff Tiraspol's headquarters in the second match of Group E of the 2022-2023 Europa League, Thursday (15/9). The English giants closed the game with a 2-0 win.
Ronaldo, who appeared as a starter, was very eager to score goals. He also managed to create a number of golden opportunities even though he has not been able to change the scoreboard.
After Jadon Sancho opened Manchester United's lead in the 17th minute, Ronaldo looked more insistent. He seemed aware of the many gaps in the Sheriff's defense to take advantage of.
Ronaldo's wait to score a goal finally ended in the 39th minute. A penalty awarded by the referee after a violation of Diogo Dalot in the forbidden box was used to the fullest.
Ronaldo celebrated the goal quite emotionally. It's like releasing a heavy burden that has been on his shoulders since the 2022-2023 season rolled.
Ten Hag is certainly happy with Ronaldo's goal. But he believes the Portuguese superstar can still perform better.
"He is very close (to achieving the best form). When he is fitter, he will score more goals," said Ten Hag after the game.
"He is totally committed and engaged to this project. He also has the support of those around him who are in the process of building connections."
Since the Ten Hag arrived, Ronaldo has been slowly eliminated on the bench. The Dutch tactician prefers to play Anthony Martial and Marcus Rashford as spearheads.
However, with the injuries to these two players, Ten Hag had no choice but to rely on Ronaldo. This opportunity should be utilized by the 37-year-old player to the fullest by regularly scoring goals.