Wednesday, 25 January 2023
Cristiano Ronaldo's goalless debut with Al-Nassr
By db-admin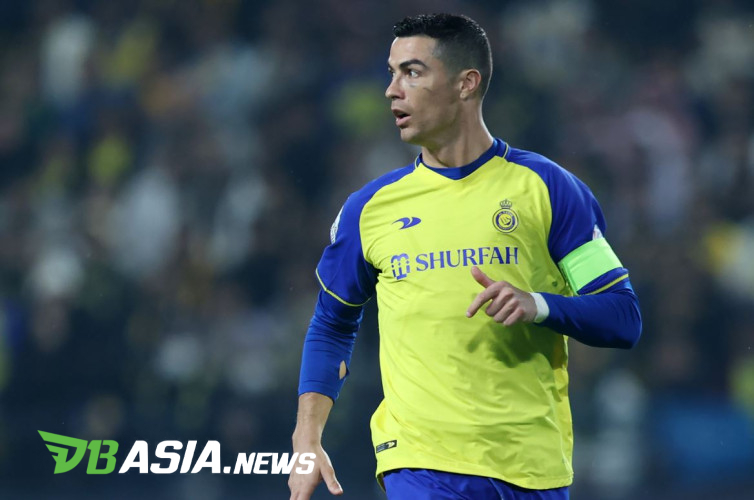 DBasia.news – Cristiano Ronaldo's debut, which was eagerly awaited by Al-Nassr supporters, finally happened in the Saudi Arabia Pro League match when he met Ettifaq. Al-Nassr won 1-0 from Talisca's goal (31′).
Ronaldo (37) played as a starter until the game ended and spearheaded the 4-2-3-1 formation. After scoring two goals in a friendly match and non-competitive matches against PSG, Ronaldo did not score this time.
It was the 751st victory for Cristiano Ronaldo. Playing in Saudi Arabia, with a different level of football from Europe, in fact did not make it easy for Ronaldo to score goals even though he had made several attempts to dribble the ball.
The Al-Nassr players didn't help Ronaldo score goals, but that situation was tough as the winner of five Ballon d'Or and five Champions League titles was heavily guarded by opponents. Al-Nassr coach, Rudi Garcia, admitted that it was challenging for his team to always give the ball to Ronaldo.
"It's important for the players to play normally and not always try to give the ball to Cristiano. I told them they have to make the right choices on the field," explained Garcia as quoted by Goal.
"Obviously when Cristiano or Talisca are alone and ask for the ball, we have to give them the ball. These two players can make a difference."
"Tonight, I think sometimes we have good positions to cross but not enough players in the box – and sometimes there is Ronaldo and Talisca are unseen. We need to work on that, to have one of them in the box. and maybe the others are playing outside the box."
Despite not scoring, Ronaldo appears to be enjoying his new chapter with Al-Nassr after his drama at Manchester United as well as his struggles with the Portugal national team at the 2022 World Cup.
"Everyone knows Cristiano – he's a five-time Ballon d'Or winner. He's one of the best players in the history of football. It's up to us to make sure we get him in the best condition. I want him to enjoy playing here and tonight he's happy to play for the first time," Garcia added.