Monday, 2 December 2019
David Luiz Becomes Unai Emery's Blunder Purchase at Arsenal
By db-admin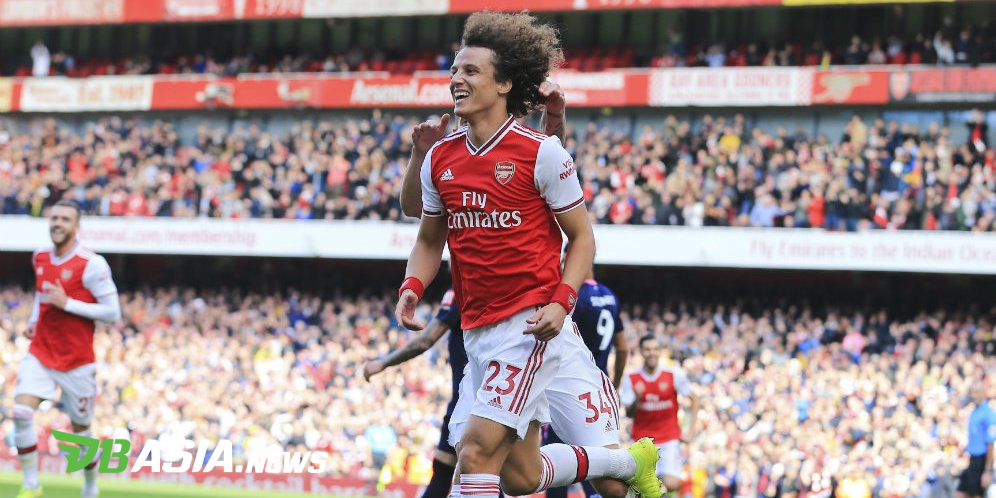 DBasia.news –  The news of Unai Emery's dismissal had been predicted beforehand, even before Arsenal were defeated in seven consecutive matches.
Moments after Emery was fired, Brazilian defender, David Luiz, through his personal Twitter account stated an apology. Luiz claimed to have felt disappointed sad about the decision and apologized for disappointing Emery.
A few has made David Luiz as a scapegoat from the dismissal of Emery. Naturally, because Luiz often made blunders and became part of the players that Emery brought in.
But according to former Manchester United player, Danny Higginbotham, if you want to appoint a blunder that makes Emery lose his position, it is his decision to bring in Nicolas Pepe. How so?
Last season Arsenal finished fifth. In the matter of making goals, the Gunners were fairly fertile with a collection of 73 goals. They only lost to Liverpool (89) and the champion, Manchester City (95). But on the defense side, Arsenal conceded 51 goals.
Seeing this condition, of course, Arsenal and Emery will make the defense as a top priority to be addressed, such as when Liverpool brought Virgil van Dijk and Alisson Becker.
But that was not done by Emery and Arsenal. They only brought in David Luiz as an additional defender and spent more money to bring in Nicolas Pepe (72 million pounds) and paid another 15 million pounds to borrow Dani Ceballos.
"Does Arsenal need the two players? No. This is what makes me in disbelief. Entering the new season, they seemed to have forgetten what happened the previous season," said Danny Higginbotham.
"Not overcoming what is clearly the problem is what makes them really challenging."
This season, Arsenal have conceded 19 goals in 13 matches in the Premier League. Only seven clubs in the Premier League have conceded more. Luiz could not overcome the problem in the Arsenal defense. While Pepe and Ceballos have not contributed the expected contribution.
It might be that Emery's fate would be different if he decided to pay for a player who was really needed, a world-class center back.