Monday, 22 February 2021
Dean Henderson Spreads Psywar to David De Gea
By db-admin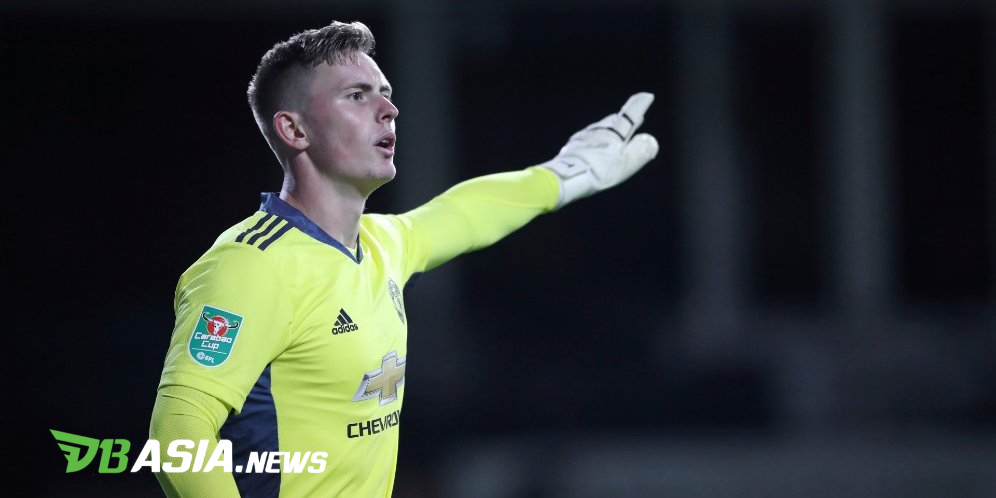 DBasia.news – Manchester United are fortunate enough to have two goalkeepers who have the same quality. David De Gea and Dean Henderson competed for number one until Sergio Romero was eliminated.
Even though Romero is a former Argentina national team number one goalkeeper. His appearance is also not very bad when he is believed to play. No doubt the choice made manager Ole Gunnar Solskjaer 'dizzy'.
Dean Henderson, who was loaned to Sheffield United last season, performed well every time he was trusted to play. Solskjaer recognizes that and knows Henderson wants to always play.
"Well, Dean has been playing well every time he gets the chance, and he's become an adult. For me, he's developing his game," said Solskjaer.
"I know he didn't play as much as he did last season, but you see every game he plays, and in training, his improvement."
"He's working hard on some of the aspects we've talked with him. I'm impressed with his attitude and level of work."
"Of course, what do you think, he is not the most patient man! He wants to play every game because he knows that he will do well, as long as possible it continues, because he has grown since he came here."
Hendeson recently secured his sixth clean sheet this season from 12 games – a ratio of one clean sheet every two games. That note still loses to De Gea with nine clean sheets from 27 matches this season.
Henderson did this when he helped Man United win 4-0 against Real Sociedad in the Europa League last 32 first leg, Friday (19/02). Henderson has not completely replaced De Gea at United.
The 23-year-old goalkeeper is still part of Solskjaer's rotation this season. Most of Henderson's plays in tournaments such as the League Cup, Fa Cup and Europa League. According to MU legend Paul Scholes Solskjaer hasn't fully trusted Henderson like De Gea.
"I want (to see Henderson playing a lot). I am a big fan of David. The game against Everton when David made some mistakes, I thought Ole might have lost his temper with him and it was time to bring Henderson in," said Schles.
"But he didn't. He turned to David to his credit. He did well against West Brom and West Ham in the FA Cup."
"Henderson doesn't have much to do. He doesn't have much of a chance to impress."
"He made a save in the first half. He had to comply. Ole should know that he is a quality keeper but does he have confidence in him that he is better than David de Gea at the moment?"
"I don't think he did. Because with the mistakes David made, he would be in it if he had full confidence in him," explained Scholes.
A solution originally had to be found by Solskjaer for the two goalkeepers. Henderson, with his current quality and performance, certainly does not want to continue to be De Gea's substitute or coating.