Wednesday, 6 May 2020
Dutch national team coach, Ronald Koeman, hospitalized
By db-admin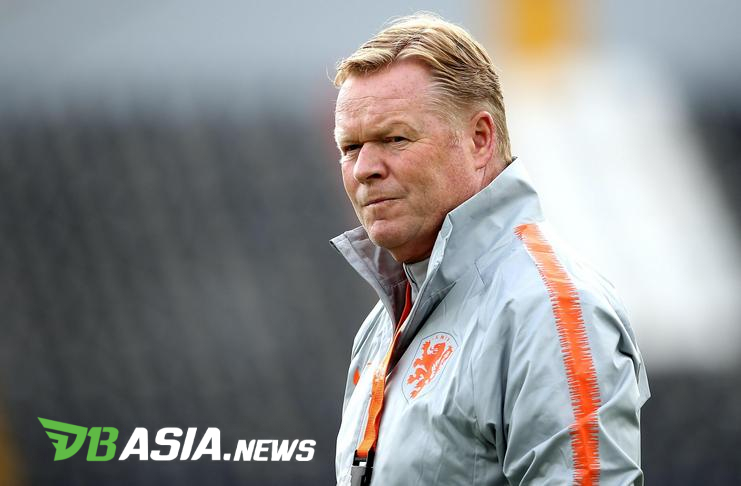 DBasia.news – The Dutch national team coach, Ronald Koeman, was rushed to a hospital in Amsterdam after reportedly experiencing tightness in his chest. This was confirmed by his agent.
Koeman was rushed to the hospital on Sunday. According to his wife, Bartina, the former Barcelona player was handled well and not in critical condition. After undergoing catheterization, he should be able to head home this Monday.
His agent, Rob Jansen, told NOS that Koeman felt unwell after cycling and felt pain in his chest before being rushed to the hospital.
The Dutch national team social media account immediately responded after the news broke out. "This is shocking. Luckily everything is better. Lots of strength and improvement, coach. "
Ronald Koeman started training the Dutch national team since 2018. He successfully brought the Netherlands to reach the Final of the UEFA Nations League and bring Oranje through to Euro 2020.
Before coaching the Dutch national team, Koeman traveled to various clubs. He has been training since 2000. As a coach, Koeman has earned several titles, such as the Eredivisie, KNVB Cup, Johan Cruyff Shield, Portuguese Super Cup, and the Copa del Rey. In total he has coached 9 clubs before becoming the Dutch national team coach.
As a player, Koeman is known to have a reputation as a central defender who is able to score goals from outside the penalty box, free kicks, and white points.
Koeman's career skyrocketed when playing with Barcelona. He scored the only goal in a free kick during the 1992 Champions League final against Sampdoria. In the national team, he was part of the golden generation of the Netherlands who won Euro 1988.