Tuesday, 21 June 2022
Eddie Nketiah will use the number 14 at Arsenal
By db-admin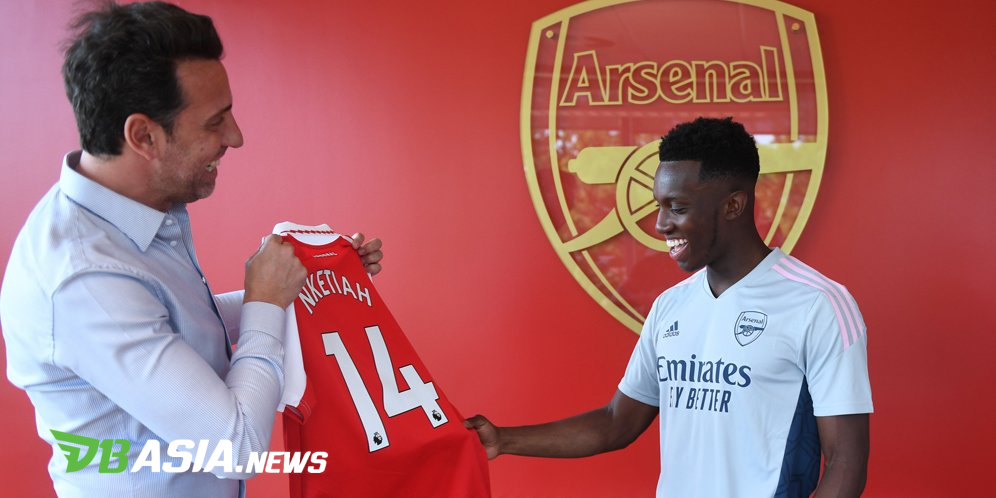 DBasia.news – Arsenal have not recruited a new striker and have been left by Alexandre Lacazette, but at least the Gunners have clarity on one striker, namely Eddie Nketiah, who will reportedly use Arsenal's sacred number 14.
Arsenal's academy product, who has also been at Chelsea, has signed a new contract until 2027, the previous contract ending at the end of June. Nketiah (23 years old) is an alumni of the club's academy who signed a contract following in the footsteps of Bukayo Saka and Emile Smith Rowe.
"I'm glad Eddie stayed with us. He represents all of us and all the values ​​of the club," said Mikel Arteta on Arsenal's official website.
"We are glad that he has extended his contract and now we have to get to work and continue to develop the talent and great person we have in him."
Last season, the England player scored 10 goals in 27 matches in all competitions. Nketiah showed his sharpness towards the end of the season when Lacazette's form declined.
There is something interesting about the contract extension because Nketiah was given the legendary jersey number 14. The debate on social media inevitably questioned his eligibility to wear the jersey number.
The number 14 has been used by Pierre-Emerick Aubameyang, Theo Walcott, Martin Keown, Alan Smith, Ray Parlour, David O'Leary, and of course the legend Thierry Henry.
The number is considered not worthy of being imposed by Nketiah. One fan said, "Not good enough for number 14," and he thinks the club should let him go when his contract expires.
Arsenal legend Ian Wright responded curtly, "What number? Why don't you just keep quiet if you don't have anything positive to say about our players? You can't call yourself an Arsenal fan with that negative thought, would you say it outright? to Eddie? So keep quiet," Wright said.
Even Arsenal defender Gabriel Magalhaes also defended his teammate. "How can you not be grateful! OMG," he said on his Twitter account @biel_m04.
So in your opinion, is it appropriate for Eddie Nketiah to wear the number 14 jersey at Arsenal?