Thursday, 9 March 2023
Eden Hazard will Leave Real Madrid
By db-admin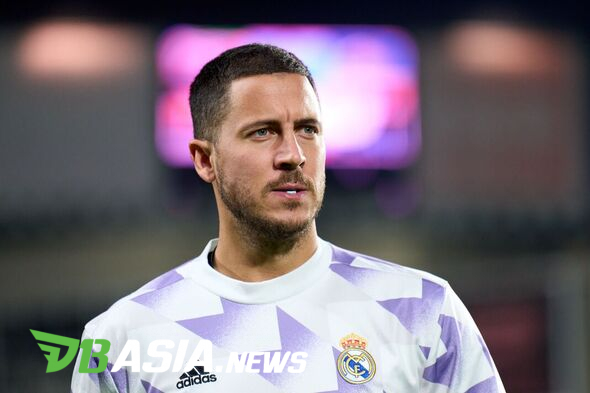 DBasia.news – Eden Hazard's future at Real Madrid appears distant from surviving. In the future, the two parties will meet to discuss the career of the Belgian national team player.
For a player who was brought in for 115 million euros, there was great hope on Eden Hazard's shoulders when he became a Madrid player. Moreover, Hazard was signed as a replacement for Cristiano Ronaldo.
However, Hazard failed to live up to expectations. The former Lille player wasn't as wild as he was when he was playing for Chelsea.
There were various causes to the issue. His weight increase and ongoing injuries have hampered Hazard's career at Madrid.
In fact, this season Hazard has only played seven times in various competitions. The last time Hazard appeared in LaLiga was on September 11 last year.
Not surprisingly, Madrid are paying attention to Hazard's future. El Real wants to find the best solution for Hazard as it is challenging if they have to defend Hazard who has a high salary, but the impact is not appropriate.
Fabrizio Romano reports that Hazard will have discussions with Madrid in the next few weeks. The decision is reagarding Hazard's departure if there is a good offer or opportunity.
Currently, Hazard is still under contract with Madrid until the summer of 2024. According to Transfermarkt, the 32-year-old player's value is only 7.5 million euros.