Thursday, 2 March 2023
Erik ten Hag's magic
By db-admin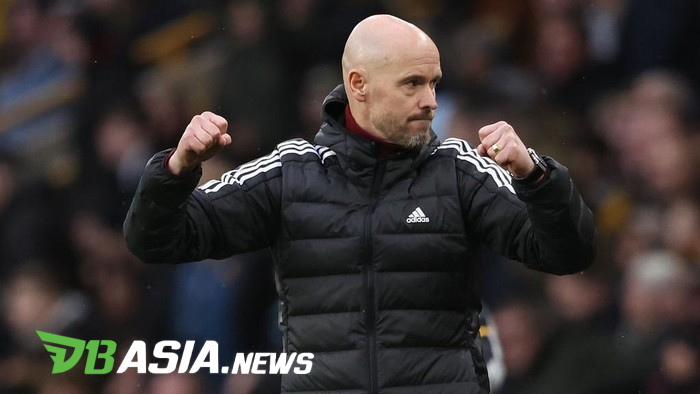 DBasia.news – Erik Ten Hag managed to bring out his magic by turning the Red Devils into a winning team. The magic was proven by the Carabao Cup trophy that was lifted by Ten Hag.
Former MU player, Gary Neville, believes that Ten Hag's presence has had a huge impact on MU this season. Neville saw Ten Hag succeed in changing the mentality of the complaining MU players into the mentality of winners.
Previously, Neville considered MU to be mentally devastated after being left by Sir Alex Ferguson. In the last six seasons, MU have not even been able to obtain a trophy with a weak mentality in the team.
Neville assessed that Ten Hag, who was brought in earlier this season, succeeded in destroying this mentality quickly from MU. "This is about one person who has turned a team from complainers to winners," Neville said as quoted by Sky Sports.
Gary Neville has no issue about Ten Hag's fine work at Old Trafford as Neville felt that Ten Hag was able to turn bad players into better players in his hands.
Neville believes that several players who have been at Old Trafford for years are no longer worthy of defending MU. However, thanks to Ten Hag's strict upbringing, these players were able to develop and bring out their best versions this season.
"The players out there (pitch) shouldn't be playing for Manchester United anymore but (right now) they are performing at a high level. They have passion and struggle. There is a real chance to win trophies beyond this (Carabao Cup)."
"He made good decisions in games, his substitutes were critical in making sure they saw the game. The last few months have been brilliant," Neville added.
I don't know what Erik Ten Hag has done so that MU has played an attractive game so far. But Neville assumes that everything stems from eliminating the disgrace that has been nesting at Old Trafford.
The disgrace is a number of players who are considered unfit to strengthen MU. In addition, the title of disgrace is also pinned on players who don't wholeheartedly play with MU and only play for themselves.
"At the end of last season, some of those players were part of a team that was disgraced by me and other United fans. (they are) Just awful to watch. They are divided (playing not as a team)."
"The turnaround was transformational. It's amazing what Erik ten Hag has done," Neville added.