Tuesday, 6 April 2021
Erling Haaland's father made Mino Raiola 'bait'
By db-admin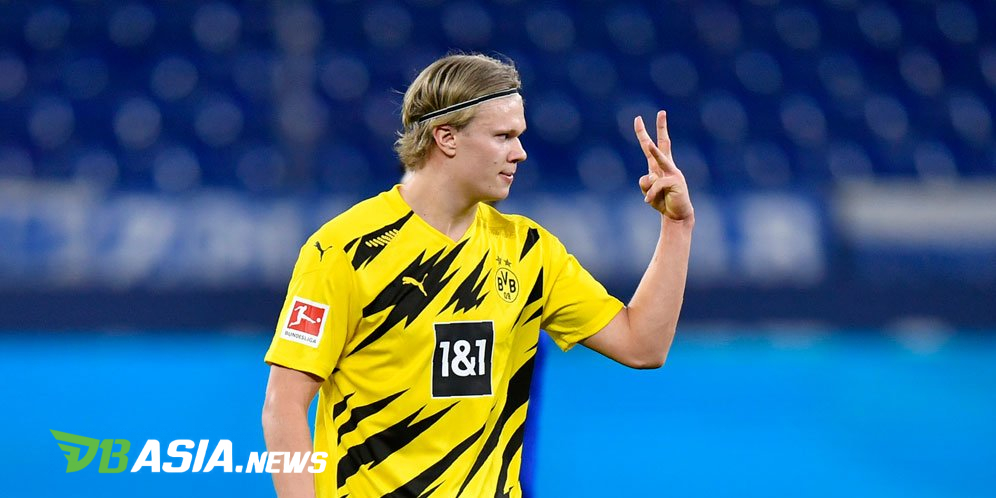 DBasia.news – Some time ago the existence of Mino Raiola with Erling Haaland's father, Alf-Inge Haaland in Spain, became a spectacle in Europe. The reason is that it strengthens the rumors of Haaland's transfer to Barcelona.
Erling Haaland (20 years old) has become a hot commodity in the player transfer market. Apart from being young, the striker from Norway promises a bright future with his quality and sharpness in scoring goals.
In the last two years Haaland has transformed rapidly into a penalty box predator in Europe, from Molde, RB Salzburg, to now with Borussia Dortmund. His value is no less than 100 million euros.
Recently, Raiola and Alf-Inge Haaland were caught on camera at the Barcelona-El Prat personal airport. The presence of the two of them was detected by the media crew which further heated the issue of Haaland's transfer to Barcelona. When they arrived the drama ensued.
As described by Sport-English, Haaland, who is accustomed to being surrounded by the media, is no longer surprised by the large number of media gathered at the airport to the paparazzi capturing pictures.
Reportedly Raiola plans to go out first as a 'bait' to the car prepared by Barcelona, while his father hides in the airport bathroom or toilet until there are no more cameras and journalists.
Alf-Inge was in the toilet for 30 minutes and just as Raiola had left the airport by car, Alf-Inge got out of the toilet and went by another car to Barcelona. Reporters had waited a long time as they knew that Haaland's father had flown with Raiola.
Not only negotiating with Barcelona
As said from Italy's transfer expert, Fabrizio Romano, Raiola does not only talk and negotiate about his client to Barcelona for the next summer.
Raiola is on a European tour with clubs interested in Erling Haaland. After leaving Barcelona, it was reported that Raiola also spoke to Real Madrid and the possibility of heading to England to negotiate with Chelsea, Liverpool and Manchester City.