Wednesday, 15 March 2023
Erling Haaland's goal performance has decreased drastically
By db-admin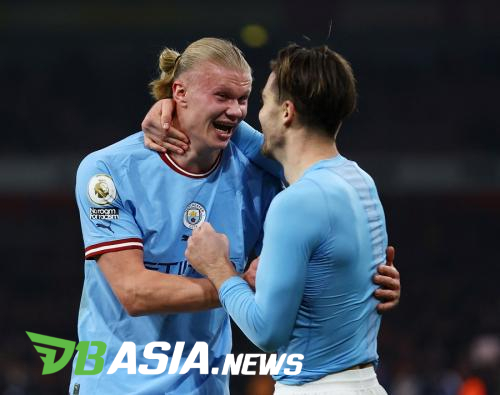 DBasia.news – Erling Haaland scored just three goals in his last nine matches in all competitions, a big drop from when he netted 13 goals in his first eight competitive games.
"There is always the first part of the season and the second part. I feel in the second part there is more going on. The team is more well organized. They played a lot more too, at the end of the season. So I feel people are more prepared in every way," said Kevin De Bruyne at a press conference. "Maybe he [Haaland] was also a bit more productive when he got chances but I don't feel we should be complaining about Erling's result in any way."
Haaland scored a penalty in Manchester City's 1-0 win over Crystal Palace on Saturday, his 28th Premier League goal of the season and 34th in all competitions in 34 games.
"I think he's fine. In the game against Crystal Palace he had maybe two or three chances and if he scores two goals I don't think there's a problem," De Bruyne said.
Haaland and Manchester City faced RB Leipzig at home in the second leg of the last 16 of the Champions League, Wednesday (15/3), with the first leg drawing 1-1.