Sunday, 30 September 2018
Fakhri Husaini Gives Comment About U16 Australia
By news-admin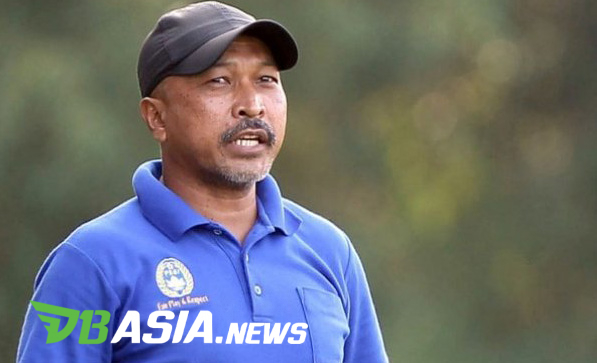 Fakhri Husaini
DBasia.news – Indonesia national team coach Fakhri Husaini gives his comment regarding U16 Australia power. One of the superiorities is the physical strength.
U16 Australia national team will be the next opponent of Indonesia in the quarter-final of 2018 U16 Asian Cup at Bukit Jalil National Stadium, Malaysia, Monday (1/10).
"Australia are the great team, we can't deny their physical strength, and also the technical one," Fakhri Husaini said reported from PSSI's official website.
Australian squad once defeated Indonesia under Fakhri Husaini with a 7-3 score in the group phase of 2017 U16 AFF Cup. However, the result won't be the parameter of the upcoming match.
Fakhri Husaini believes anything could happen. Moreover, Australia and Indonesia squad are changing since the previous match.
At least there are only 9 players remaining from the 22 players who defeated Indonesia the last time. They are Jaiden Kai, Ryan Graman Teague, Birkan Kirdar, Noah Vinko Botic, Luke Duzel, Joshua Varga, Adam Jeremy Pavlesic, Lachlan James Sepping, and Oliver Kalac.
Meanwhile, the remaining players in Fakhri Husaini squad are Fakhri Husaini, yaitu Ahludz Dzikri Fikri, Moch. Yudha Febrian, David Maulana, Brylian Negietha Aldama, Fadilah Nur Rahman, Amiruddin Bagus Kahfi, Andre Oktaviansyah, Amiruddin Bagas Kaffa, Rendy Juliansyah, and Uchida Sudirman.
"The team met them in Thailand. At that time, we got defeated with a 7-3 score. But Bagus scored a goal there. Their striker is also the same. We have to anticipate him and the other players," Fakhri said.
"But perhaps they have changed. In football, it's not always about the statistical and mathematical measurement. We can't rely on that. There is no statistic in football, I don't believe that. This is football, anything could happen," Fakhri Husaini continued.