Saturday, 22 September 2018
Fakhri Husaini Respects the Opponent in U16 Asian Cup
By news-admin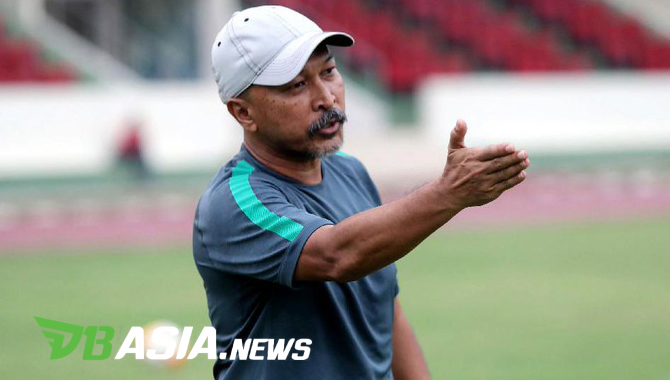 Fakhri Husaini
DBasia.news –  U16 Indonesia national team coach Fakhri Husaini declared the squad can't wait to face the 2018 U16 Asian Cup. The Garuda Muda squad will start the journey against Iran in Bukit Jalil National Stadium, Friday (20/9).
He said that in the press conference one day before the match. He also explained that the team are in good condition and ready to play the first match.
"We prepared well. We will start tomorrow," Fakhri Husaini said at Sheraton Petailing Jaya Hotel.
Fakhri Husaini added he and the squad respect the opponents in Group C. Besides Iran, Indonesia will also meet Vietnam and India on September 24 and 27.
"We respect all the teams in Group C," he added.
He also believed Indonesia's journey targetting the semifinal round and U17 World Cup ticket won't be easy. "I think the U16 have the same target to the World Cup. We have to fight hard."
"In the beginning, we set the target for the group phase. Next, we will win the round of 8 and the World Cup," Fakhri Husaini continued.