Tuesday, 14 March 2023
FIFA Referee Chairman Has New Ideas After Seeing Manchester United Defeated by Liverpool
By db-admin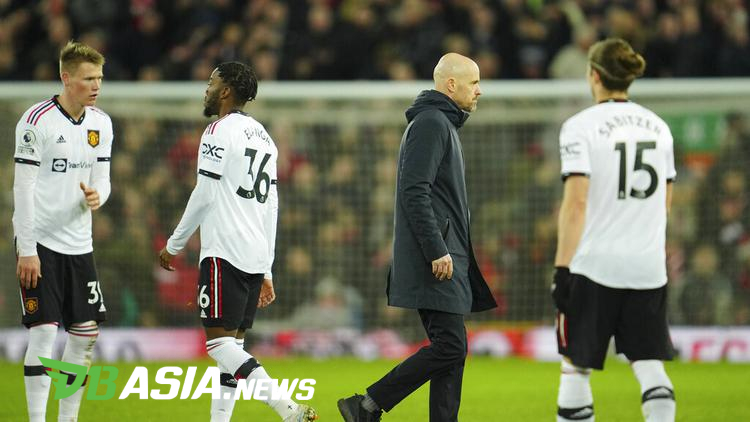 DBasia.news – It's been a week since Manchester United were beaten by eternal rivals, Liverpool, at Anfield with a score of 0-7. The Red Devils have revived and successfully won again against Real Betis in the Europa League (4-1 win).
In the end, the result of that match only gave Liverpool three points and Man United failed to win any points, but history will be recorded forever and it will continue to exist in the North West Derby rivalry.
Unlike the opinion of the general public, a former referee from Italy who is now the Head of FIFA Referees, Pierluigi Collina, saw that there was one unique thing about the match. Collina highlighted the matter of extra time.
According to Collina, with his radical idea, FIFA or the referee could consider canceling extra time in the future if one team wins by a landslide.
Collina's idea received quite a lot of opposition, because if it was implemented then it would be challenging for clubs to increase their goal difference and could have an impact on their finishing position in the league. Collina also reflects on the 2022 World Cup as an example of time in a football match.
"It was one (minute of added time in the first half at Anfield) plus three (in the second half). I can understand that showing the relevant amount of time when the score is 7-0 is difficult to understand in certain matches," Collina said as quoted by Dailymail.
"But if the competition rules say that goal difference is relevant for the ranking at the end (of the season), even one goal scored or not scored can make a difference."
"When I play baseball, it's a rule that, after the sixth inning, if there is a score difference of more than six, the game is over."
Of course if the rules are implemented then there will be changes back to the rules of football regulations.
"Maybe in the future we can consider in the laws of the game to say that extra time is not awarded at the end of the match if there is an 'X' goal difference between the teams. But this will be (change) the laws of the game," Collina explained.