Thursday, 24 November 2022
FIFA's medical treatment protocols
By db-admin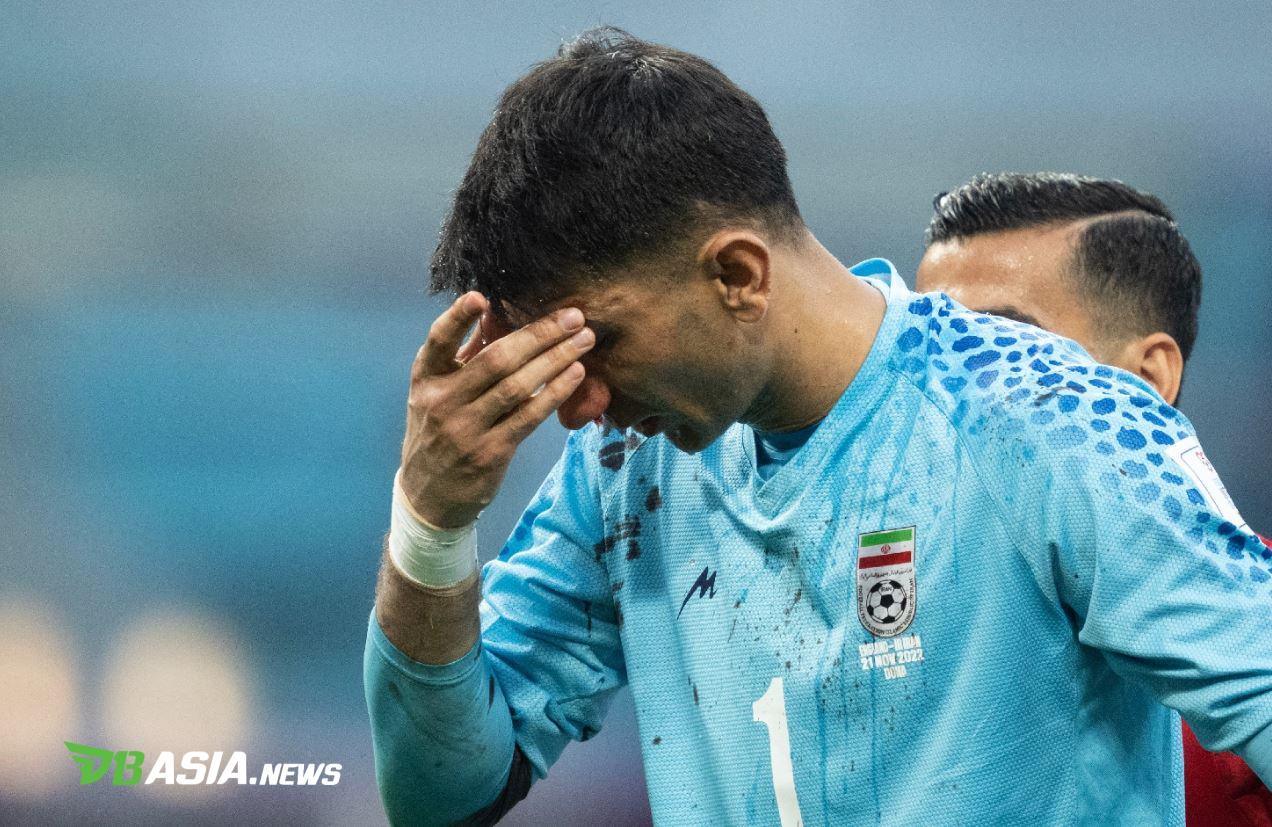 DBasia.news – Football is a sport that is played at a fast tempo and these players are also prone to injury when fighting over the ball.
FIFA as the World Football Federation already has rules or protocols to protect players regarding injuries, especially injuries that fall into the category of requiring extra treatment. That includes a concussion.
This incident occurred during the first match in Group B of the 2022 World Cup between England and Iran at the Khalifa International Stadium, Monday (21/11). England won 6-2 over Iran and Iran's main keeper was taken off in the first half.
Alireza Beyranvand collided with the Iranian defender and needed treatment on the pitch for some time, then the medical staff decided that Beyranvand could continue.
But two minutes later Beyranvand asked to be replaced and made a gesture while sitting on the pitch. He was then taken off and it was clear he shouldn't have continued after that collision and he was unfit.
FIFA Chief Medical Officer, Dr Andrew Massey, said a few days before the start of the 2022 World Cup that brain injuries were a priority to be addressed in terms of protecting the health and integrity of players.
"I joined FIFA to try to make a difference and a brain injury is high on my list. It's something we can focus on," Massey said as quoted by Marca.
"What we did at the World Cup will be evident at the grassroots of football," added the former Liverpool doctor who joined FIFA in 2020.
A concussion is an injury to the brain that affects brain function. The effects are usually temporary, but can include dizziness and disturbances in focus, memory, balance and coordination. It usually occurs due to a hard blow to the head.
Common symptoms after a traumatic brain injury with a concussion are headaches, memory loss (amnesia), and confusion. Amnesia usually involves forgetting the events that led to the concussion.
Common symptoms of a concussion are also accompanied by the following: dizziness, ringing in the ears, nausea, vomiting, fatigue, blurred vision, disorientation, amnesia related to some traumatic event, or seeing stars.
"We don't want to leave the team at a numerical or tactical disadvantage," added Masey.
"All FIFA is doing is supporting the medical staff," who make the final decision on whether the player can continue or not.
Medical staff in Qatar at the 2022 World Cup have tablets to watch video replays quickly, receiving information from the stands about concussion conditions of players.
FIFA published a 21-page document on its official website called "FIFA Medical Protocol for Concussion. Recognize and Protect." It is hoped that this protocol can help medical staff treat players correctly and appropriately regarding concussions.