Monday, 1 August 2022
Frankie De Jong's Transfer Saga Drama Continues
By db-admin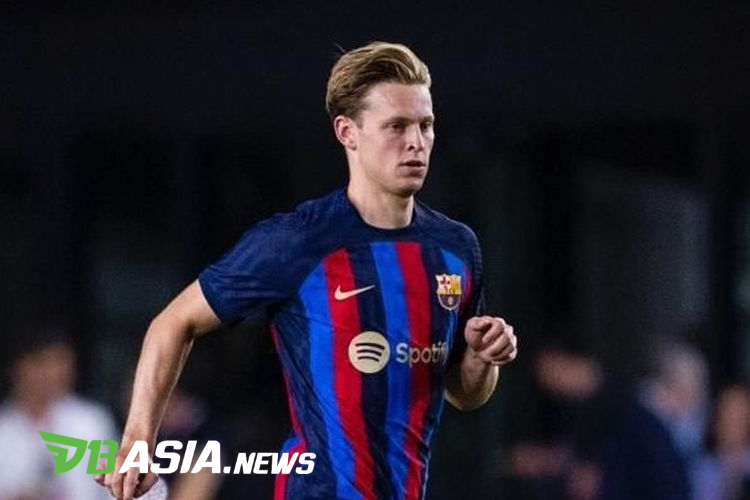 DBasia.news – The drama of the Frenkie de Jong transfer saga is still ongoing, the Dutchman is still adamant that he wants to stay at Barcelona and has no intention of moving to Manchester United. But instead of Manchester United, they are still squeamish about getting Frankie de Jong.
Barcelona president Joan Laporta has denied forcing De Jong to leave because of his current salary. Laporta even confirmed that he would try to keep him, although he did not rule out all possibilities while the transfer market was still open.
"The first thing we have to say is that we want Frenkie to stay at Barcelona. We love the player and him as a person. I want him to stay at Barcelona. He is a high quality player and a good guy. I also know he wants to stay," Laporta said. from Goals.
Then he will continue. He has a contract. We will respect that decision. For us, he is a Barcelona player. We're counting on him."
"In football, you never know. I can't say for sure (he will not join Manchester United). It all depends on the different parties."
"But in principle, I can say there is a strong possibility of him staying, and I can do it. Say as president I will do my best for him to stay at Barcelona."
Laporta doesn't mind if De Jong doesn't want to cut his salary in Barcelona's salary adjustment system, because he respects his contract. But on the other hand, Laporta makes a satire, judging those who are willing to cut their salaries are players who love Barcelona.
"Everything we did with Frenkie was the same as the rest of the squad," added Laporta.
"The incoming players have adjusted their salaries to the new structure. But Frenkie has a contract and we respect that. We can't force him to take a pay cut. That's his decision."
"We are trying to manage a football club in a wise and sustainable way. So we had to have this conversation and we did it in a calm and considerate way."
"We have explained the situation and thank every player who can help us. It's the same with Dembele and I'm very grateful to him. And after months of talks, he accepted the renegotiation of his salary and he can be proud of his decision."
"The club has a salary that is 40 per cent higher than our competitors. We have to reduce this and it's not easy. But the players we are talking about – who have received a pay cut – all like Barca.
"They reduce their salaries for the love of the club. All the players, new and old, understand their limits. And they want to be the artists who bring Barcelona back. They know that they can be part of one of the most beautiful periods in the club's history," concluded Laporta. .