Friday, 16 October 2020
Gareth Southgate does not want to blame Harry Maguire for receiving a red card against Denmark
By db-admin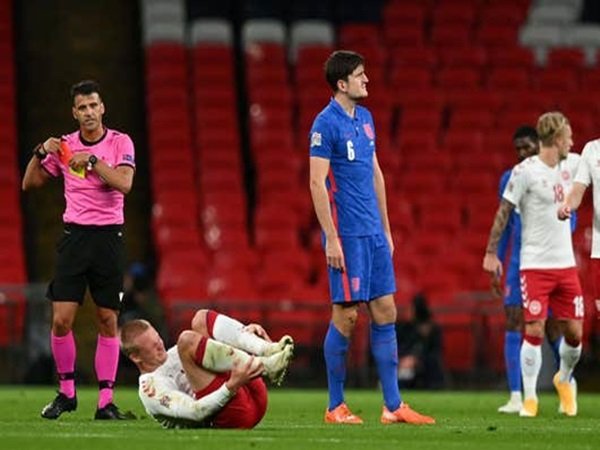 DBasia.news – England national team manager, Gareth Southgate commented on the red card received by Harry Maguire during the match against Denmark in the UEFA Nations League. Southgate felt, Maguire was still a mainstay for The Three Lions.
Harry Maguire received a red card when the game was 31 minutes in. Just a few minutes later, Denmark scored through Christian Eriksen's penalty. The goal made Denmark win 1-0 at Wembley.
Inevitably, the sneer was directed at Maguire. A few consider the former Leicester City to be the culprit for the defeat. Moreover, Maguire also performed poorly at Manchester United.
However, Gareth Southgate tried to be wiser. According to him, what Maguire experienced can happen to all players.
"I think the first yellow card is an unnecessary foul. Meanwhile, the second is an intercept and a momentum that caused him to touch the player," Southgate told BT Sport after the match.
"For me, he's a top player. He's a big part of what we do. He's had a period where he's got a lot of punishments."
"Maguire is big enough to face him. He will succeed. He will be stronger. He has our full support and I know his club will be the same," said the tactician.
Southgate considered, currently Maguire is often used as a black sheep for bad results. According to him, Maguire does not need to get carried away. The defender must get up and prove himself to be a good player.
"He's really having it for the first time. He's never had a setback in his career because no player has reached that level without experiencing setbacks."
"However, his profile has changed over the last few years because of the club he is playing at and because of the success we have had. He's had one of those periods where things are going against him. However, you have to stay," added Gareth Southgate.