Wednesday, 11 September 2019
Gerard Pique Discusses the Davis Cup
By db-admin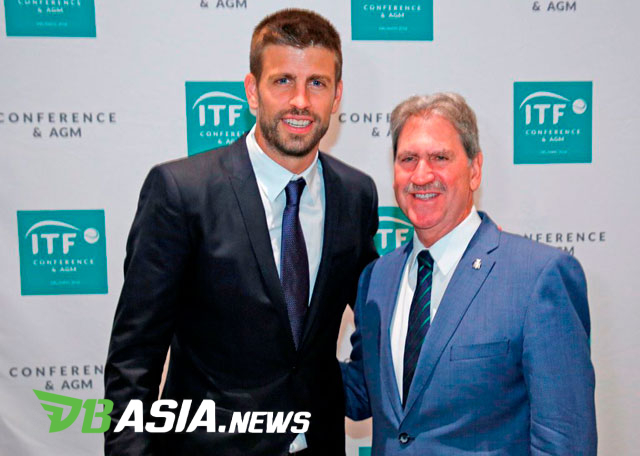 DBasia.news –  Barcelona defender, Gerard Pique, has begun to explore the tennis world and will open the Davis Cup tournament in New York. Pique also spoke about the legendary tennis player, Rafael Nadal, and the President of Real Madrid, Florentino Perez.
Gerard Pique through the Cosmos Investment Group acquired the Davis Cup since mid-2018. Pique also made innovations by making a number of changes.
Gerard Pique's initial step was to bring new innovations to the event. Unfortunately the Barcelona player's ideas reapead a lot of controversy.
Even so, these challenges did not dampen Gerard Pique's enthusiasm in changing the world of tennis. Shakira's husband launched the brand-new Davis Cup format in New York.
At the event, Gerard Pique claimed he would invite Florentino Perez to the Davis Cup. Not only Perez, but all the employees of Real Madrid and Atletico Madrid.
"I will invite Florentino Perez and all Real Madrid and Atletico Madrid players. Football is one thing, but tennis is another," he said.
Gerard Pique also hopes that Rafael Nadal can win the Davis Cup. This support cannot be separated from the country's similarity between him and the tennis player who had just won the 2019 US Open.
"Of course Rafael Nadal is the favorite Davis Cup winner for what he achieved. However, in the tennis world you never know. I am a Spaniard and hope Nadal can win," he continued.
The 2019 Davis Cup will take place on November 18-24. The event will be held in the city of Madrid which is only 45 minutes from Gerard Pique's place, Barcelona.