Sunday, 12 April 2020
Gianni Infantino doesn't want The League resume soon
By db-admin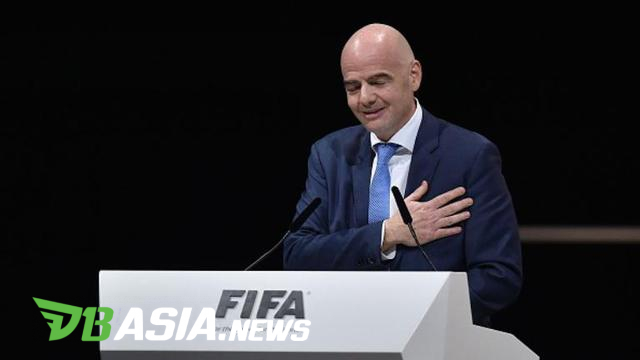 DBasia.news –  FIFA president, Gianni Infantino, doesn't want the league to resume immediately if the corona virus case is still happening.
Leagues and competitions in Europe have been postponed due to the corona virus that has been endemic in the world. As of Friday (10/04) there are a total of 1,603,719 cases of corona virus in the world with 95,722 deaths and 356,655 people recovered.
The Bundesliga will reportedly restart the competition in May 2020, while Eredivision would resume in early June. Serie A, LaLiga, and the Premier League have not provided an official date on when the league would resume.
Responding to the news, Infantino stressed the importance of health above football today. According to him it would be irresponsible if the league or competition resumed when the corona virus had not completely subsided.
"As our top priority, our principle, which we apply in our competition and we also invite everyone to follow is health comes first," Gianni Infantino said as quoted from Goal.
"As I emphasized, it is not enough. There is no point in risking human lives for any match, competition or league. Everyone must have this clearly in their minds," he stressed.
"It would be more than irresponsible to restart the competition if the situation is not 100 percent safe. If you have to wait a little longer, we have to do so. It's better to wait a little more than to take risks," explained Infantino.
The longer the football does not resume, the clubs are also faced with a difficult situation from the financial side, especially if the game continues in an empty stadium.
FIFA allegedly has prepared 2.7 million billion US dollars as savings used to provide emergency assistance. Infantino hopes it can help clubs that are experiencing a financial crisis.
"Thanks to the work we have done together at FIFA for the past four years, we find ourselves in a solid financial situation. FIFA has a good reputation in the financial markets," Infantino added.
"This helps us to consolidate a solid base of important reserves, but our reserves are not FIFA money, it is football money. So when football is in need, we have to think of solutions to help. This is our responsibility. This is how I see it, as president of FIFA. "
"Because football has stopped all over the world, we are all facing economic problems at different levels, from basic to professional football. Given this, we have collaborated with you to assess the financial impact of preparing the right answer," explained Infantino.