Monday, 19 September 2022
Goals That Instantly Boost Ronaldo's Confidence
By db-admin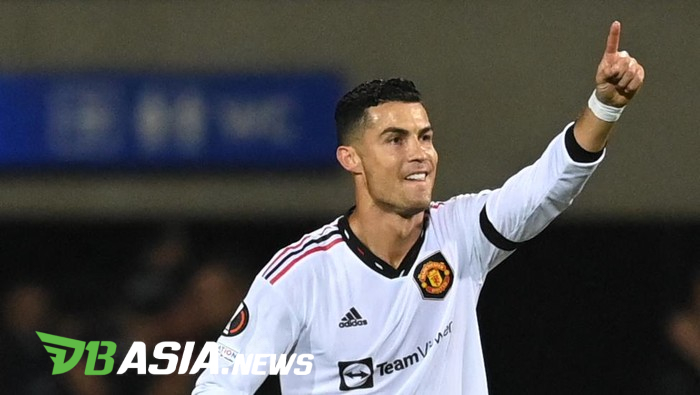 DBasia.news – Manchester United won 2-0 against Sheriff Tiraspol during the second match of the Europa League group, through Jadon Sancho's goal (17′) and Cristiano Ronaldo's penalty (39′).
There is nothing surprising about the game. Man United is already predicted to win with the quality of the players they have, and Ronaldo scoring goals is nothing new. Nevertheless the goal against the Moldovan club was important for him.
As is known, Ronaldo's first goal of the season. Before the goal was created, the 37-year-old player was widely highlighted, ranging from rumors of leaving, disturbed focus, to his existence which was not ideal for the style of play that Erik ten Hag was trying to apply.
The goal was important for Ronaldo to build his confidence. Especially with this goal Ronaldo recorded two interesting records. Firstly, it was Ronaldo's 699th goal of a club career and the Sheriff's 124th club he has conceded in all competitions.
Then the second Ronaldo has 18 consecutive seasons always scoring goals at least in August or September. The last time Ronaldo failed to score in the first two months of the season was in the 2004-2005 season, when he was 19 years old.
"We can expect this when you miss pre-season so he has to work really hard and invest to get the right fitness then he will score more goals," Ten Hag said of Ronaldo's goal, quoted from the official Man United website.
"You can see he's very close when he gets fitter, he's going to finish (chance). I think (Ronaldo) is really committed to this project and completely committed to this team, really involved. You see also the connection coming in around him and he's built a connection so I'm happy with that."
Support was also given by Jadon Sancho for Ronaldo. He believes when Ronaldo's confidence improves, goals will continue to come from him.
"When Cristiano scores goals, when his confidence increases, he can score one, two, three, four goals. So, we are happy for him," added Sancho.