Saturday, 14 January 2023
Gonzalo Higuain branded a traitor?
By db-admin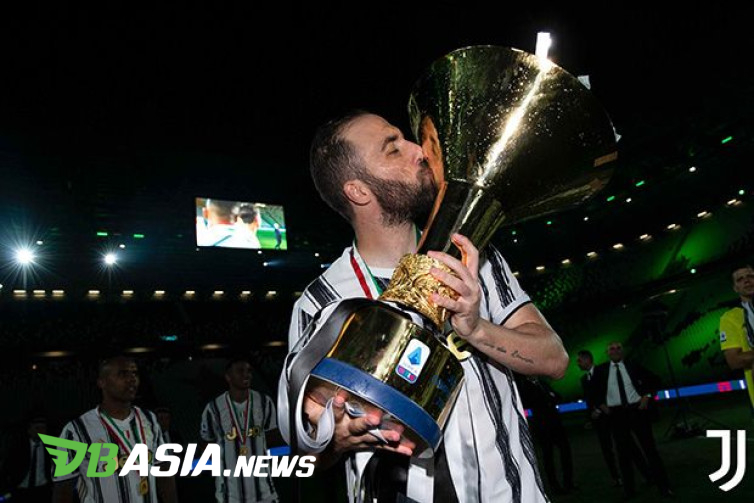 DBasia.news – Losing something meaningful is sometimes painful, and some of it must end in anger. The same thing goes for happened to Napoli supporters when Gonzalo Higuain chose to head to Juventus.
Napoli is the club that kept Gonzalo Higuain in the highest caste of European football strikers after moving from Real Madrid. Higuain transformed into a goal-hungry striker who is famous for his killer finish, even if he doesn't have much of the ball.
During his golden period with Napoli, the Argentine striker scored 36 goals in just 35 Serie A matches in 2015-2016. Inevitably, Higuain became the favorite player of Napoli fans. Moreover, the striker has been at Napoli since 2013.
However, everything has its time, Higuain finally chose to leave. As for Napoli supporters, the following season the club Higuain chose was Juventus.
The transfer fee of 90 million euros or around Rp 1.2 trillion was not enough to cover the disappointment of some Napoli fans. Those who are disappointed feel that their idol has betrayed them.
For his steps, Higuain became an enemy with Napoli supporters. The sweet memories of the past no longer crossed their minds.
In fact, according to a report by Forza Football, at that time there was a Napoli tifosi who punished the hanging of a doll shaped like Higuain on the balcony of his house. He added the caption: "You haven't given your all. You're just trash," read the caption.
Higuain received an unpleasant reception when he visited Napoli headquarters as a Juventus player. At that time, Juve visited the Stadio San Paolo in the 30th week of Serie A 2016-2017.
Higuain received terror from Napoli supporters. They didn't stop whistling when Higuain had the ball.
"I can understand the anger of the Napoli fans. If I were in their position, I would have done it too. The whistling proves how much Higuain is loved by the people of Naples. They do it because they feel hurt," said the legend of Italian football, Fabio Cannavaro, commenting on the heated situation that occurred.
Higuain also showed up in front of the media crew to defend himself. He revealed the reasons for leaving Napoli and anchoring to Juventus.
"I left because what must be done again to win something after gaining 36 goals? So, when Juventus came and offered me, there was no doubt," said Higuain as reported by Football Italia.
Higuain also has his own way of avenging the hatred of Napoli fans. He made Napoli score goals.
"Napoli fans are angry because every action has a consequence. I answered their insult by scoring six goals in eight games against them," said the player who has now retired.
In terms of achievements, Higuain got what he was looking for when he left for La Vecchia Signora. Higuain led Juve to win three Serie A titles and two Coppa Italia titles.
Although, in just two seasons Higuain was loaned to AC Milan, then Chelsea, before finally terminating his contract.
What happened to Higuain also colored the heat of Napoli's duel against Juventus. Interestingly, this time Napoli and Juve will face each other in Week 17 of Serie A 2022-2023, at the Diego Armando Maradona Stadium, Saturday (14/1) early morning WIB, with the status of the two highest ranked teams in the standings.
It will be interesting to see if Napoli can beat Juventus, who have always won in the last eight matches in Serie A.