Thursday, 29 September 2022
Harry Maguire has made many mistakes
By db-admin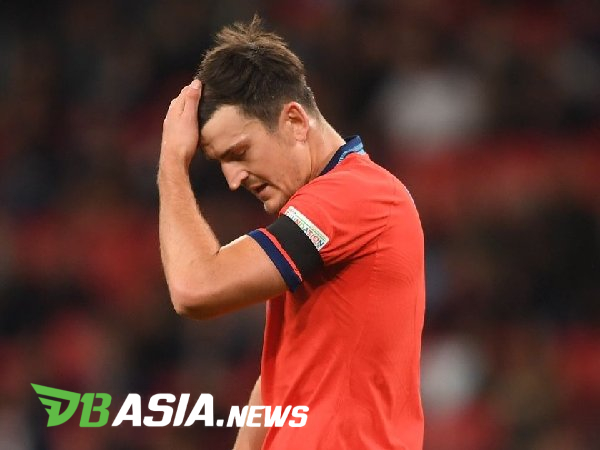 DBasia.news – Harry Maguire's nightmare still continues. News regarding him has grown after England's UEFA Nations League match against Germany.
The match ended in a 3-3 draw and England made a comeback after falling behind 0-2. Three of England's goals came from Luke Shaw (71′), Mason Mount (75′) and Harry Kane (83′ penalty), while Ilkay Gundogan's 3 goals came from Germany (52′ penalty) and Kai Havertz's double (67′ 87′).
Germany dominated the game at Wembley with 60% possession, shooting 10 shots (4 on target). England are yet to return to winning ways, but that wasn't the only highlight of the game.
Harry Maguire's individual performance came into the spotlight. Not only at Manchester United, the same thing happened to him in England and Maguire didn't help himself.
Maguire became the player who 'gives' a penalty to Germany when he violated Jamal Musiala in the penalty box, then he lost the ball in the German defense while trying to dribble, Germany launched a counter-attack and led to the second goal.
"Tonight, a few mistakes cost us a lot of goals. But I'm focused on the fact that they played with great passion. They have shown a belief that we haven't seen in the last few games. I think the crowd saw that a lot and they bounced back from that," stated England coach, Gareth Southgate.
However, not everyone thinks like Southgate. Former England striker, Jermain Defoe, even had difficulty defending Maguire, who he judged had made too many mistakes.
You saw the (Germany) goal and it was avoidable," Defoe said on Channel 4.
"Ridiculous mistakes, you give the ball away and then you give the penalty. Individual mistakes, and for some reason, it always seems to be him," added Defoe referring to Maguire.
Even so, Defoe continues to support Maguire, hoping he will rise from the criticism and perform well soon.
"It's funny because as I said at the top of the show, there's a lot of negativity around him and you want him to do well because he did well in the tournament for England," continued Defoe.
"We've seen him in the (European Cup 2020) tournament, he's doing really well to be honest. You just want him to release the handbrake and just play," he explained.