Sunday, 4 December 2022
How Germany advanced to the last 16
By db-admin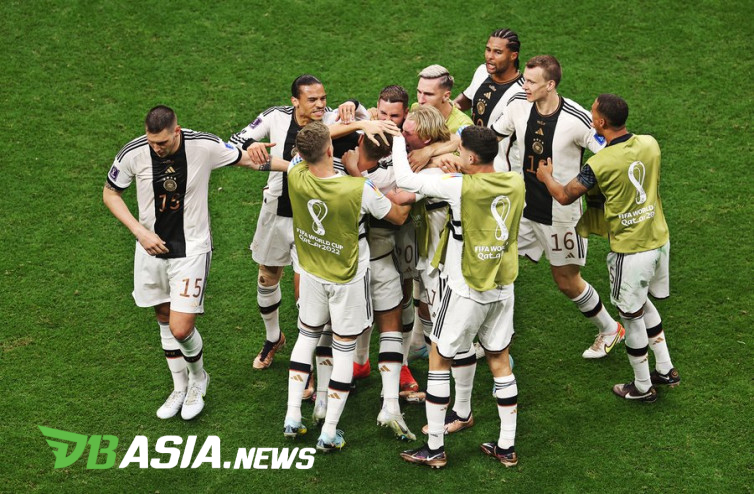 DBasia.news – The German national team are on the edge regarding their chance to qualify from Group E as this time Der has just made one point from two matches. Then what is the chance for Germany to be able to move on to the next round?
Germany started their journey at the 2022 World Cup with minor results. Facing Japan, Manuel Neur and his team lost with a score of 2-1.
In the second match, Germany was challenged by Spain. Both teams played equally strong.
The results of the two matches left Germany at the bottom of the standings. Germany are three points behind Spain who are at the top.
Based on calculations, Germany still has a chance to advance to the next round. However, the fate of Germany depends on the outcome of other matches.
Germany are certain to be eliminated if they fail to win in the match versus Costa Rica. A draw or defeat will not give Germany enough points to play in the top 16.
In fact, if Germany wins, they need to pay attention to the results of Spain's duel against Japan.
If in the scenario Germany wins and Spain beats Japan, one ticket is in their hands.
Meanwhile, if Japan were to make a surprise and beat Spain, the goal difference could be decisive. Currently, Germany are -1 and Spain are +7.
So, what will happen if the duel between Japan and Spain ends in a draw. If so, Germany will pit the goal difference with Japan. Currently, Japan's goal difference is 0. If it's still the same, Germany will lose head to head against the Samurai Blue team.