Sunday, 30 September 2018
Impressive Story of Kahfi Scored Three Goals to Australia
By news-admin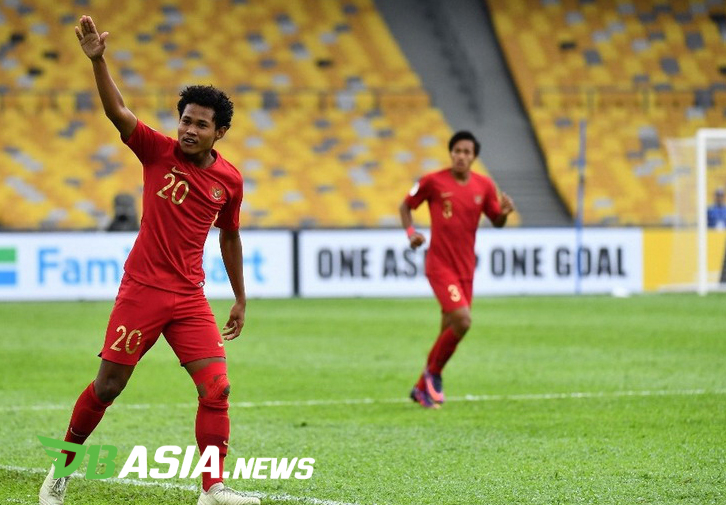 Bagus Kahfi
DBasia.news – There was an impressive story of U16 national team striker Amiruddin Bagus Kahfi. Bagus Kahfi once scored the hattrick of U15 Indonesia national team to U15 Australia's net.
The U16 Australia national team will play against U16 Australia in the quarter-final of 2018 U16 Asian Cup at Bukit Jalil National Stadium, Malaysia, Monday (1/10). The match is similar to the 2017 U15 AFF Cup in Chonburi, Thailand.
In the 2017 U15 AFF Cup match, the U15 national team had to admit the superiority of U15 Australia with a 3-7 score. At that time, Fakhri Husaini squad met U15 Australia in the third match of Group A. Bagus Kahfi scored three goals.
Meanwhile, Noah Vinko Botic (two goals), Trent Osler, Lachlan James Sepping, Birkan Kirdar, Ryan Teague, and Stephan Christopher De Robillard scored the 7 goals of U15 Australia. In fact, the U16 national team was leading until 8′.
The impressive record could be a precious asset for Bagus Kahfi in motivating himself ahead of the match against U16 Australia. Currently, he scored one goal from three matches of 2018 U16 Asian Cup.
One goal with his twin Amiruddin Bagus Kaffa brought the victory for Garuda Asia squad against U16 Iran with a 2-0 score in the first match of Group C in 2018 U16 Asian Cup.
Another precious asset is Bagus Kahfi's achievement in the 2018 U16 AFF Cup. He became the top-scorer of the tournament and brought U16 as the champion with 12 goals.