Saturday, 1 October 2022
Inter Milan's young midfielder focuses on AS Roma
By db-admin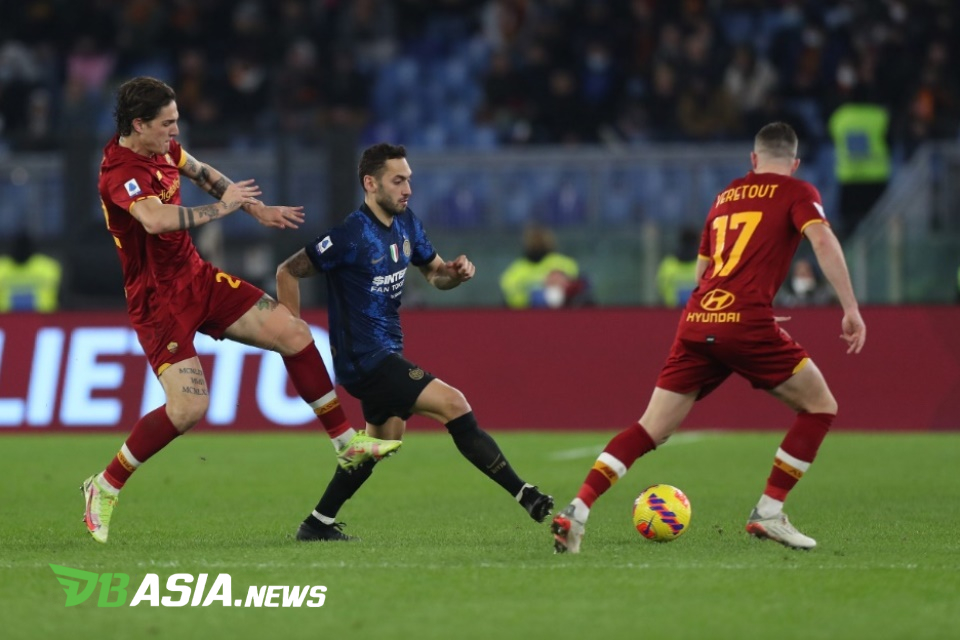 DBasia.news – The absence of Marcelo Brozovic could be a distinct advantage for Kristjan Asllani. The young Inter Milan midfielder has the opportunity to appear as a starter in the next month in all competitions.
Brozovic suffered a muscle injury while joining the Croatian national team in the UEFA Nations League. Brozovic is expected to only be a spectator for one month, having to recover from his injury.
The situation opened the door for Asllani to obtain more play time. Inter did bring Asllani in the summer transfer market on loan to become Brozovic's back-up. Asllani has the opportunity to be signed permanently if he shows good performances this season.
As long as Brozovic is Simone Inzaghi's first choice, Asllani also has to be patient waiting for the opportunity to be played. So far Asllani has only played in three games in all competitions, but has only collected 30 minutes of play.
Asllani emphasized that he was always ready to gain the trust of the coach. The 20-year-old player is determined to help the Nerazzurri return to winning ways, starting with the clash against Roma this weekend.
"I'm always ready to help the coach, including Saturday. It's a shame for Marcelo, he's an important player for us. But I am ready when my turn comes. I will try to give my best," Asllani told Tuttosport.
"We will face Roma, a strong team. We have to play to win. We work hard every day, and I'm sure good results will come."
The former Empoli midfielder continued, the focus of Inter players was fully on welcoming the Giallorossi's arrival. Inter do have a tough match in the next few days. After hosting Roma, they will face Barcelona in the European Champions League.
The victory over Barcelona is vital for Inter so that they are not further behind from Bayern Munich in Group C. Victory at the same time can displace Barcelona into third place in the standings.
"We will focus on Barcelona at the right time. Now we have to think about Rome first. We are only thinking about Saturday's game against the Giallorossi," Asllani added.