Monday, 13 January 2020
Interesting Records from the Tottenham Hotspur vs Liverpool Match
By db-admin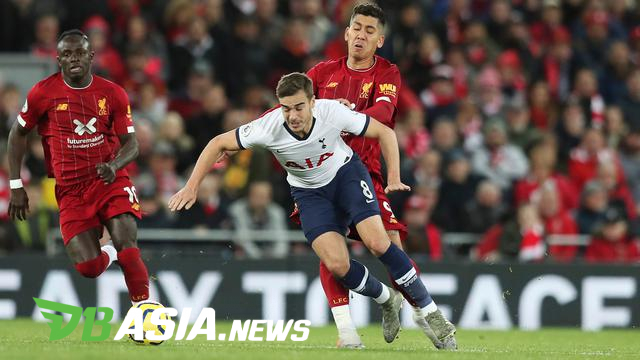 DBasia.news –  A goal from Roberto Firmino became the differentiator in the outcome of the match when Liverpool won 1-0 over Tottenham Hotspur in the continuing Premier League match.
Jose Mourinho's Tottenham have made every effort to break through Liverpool's goal guarded by Alisson. This can be seen from 14 attempted kicks and four of them were right on target (despite losing 32 percent of ball possession).
But in the end, the collectivity and individual qualities of Liverpool players was able to be the differentiator at the end of the match. Collecting 61 points, plus still leaving one match postponed, Liverpool is 16 points with Leicester City in second place of the standings.
"First and foremost is the end result. One team deserves to win and that is us. Winning at Tottenham is quite special. The match did not end (with a goal that killed the match) after 50-60 minutes was our mistake," Jurgen Klopp told Sky Sports
"It was very intense for us. You can predict they will survive far in this stadium, but the score is 4-6-0 in the first round. If it is easy to win here, more teams will do it.
Whatever it is, Liverpool won three points, maintaining their momentum, and also recorded clean sheets. From that fight a number of records or interesting notes have emerged. Reporting from Opta, these are the records:
– One draw and 20 wins has Liverpool the only team to win the most points in the Premier League (61 points) and also among the teams in the top five European leagues.
– Since last losing to Manchester City in January 2018, Liverpool have never lost 38 matches with 33 wins and five draws (104 points). 104 points exceeds Manchester City and Chelsea's record of 102 points.
– Since the 1933-34 season Liverpool have never posted record goals in 21 consecutive matches and this season history has been repeated.
– Tottenham have conceded 20 goals in 13 matches since being handled by Jose Mourinho. Uniquely, with Chelsea, Jose Mourinho needs 44 matches before conceding a goal in the same amount.
– Liverpool have recorded six consecutive clean sheets in the Premier League since it last occurred in December 2006 (seven clean sheets).
– Roberto Firmino continues his sharpness. He scored five goals in six Liverpool matches in all competitions – the same as the number of goals he scored in the previous 30 matches.