Tuesday, 20 September 2022
Jack Grealish's ambitions at Manchester City
By db-admin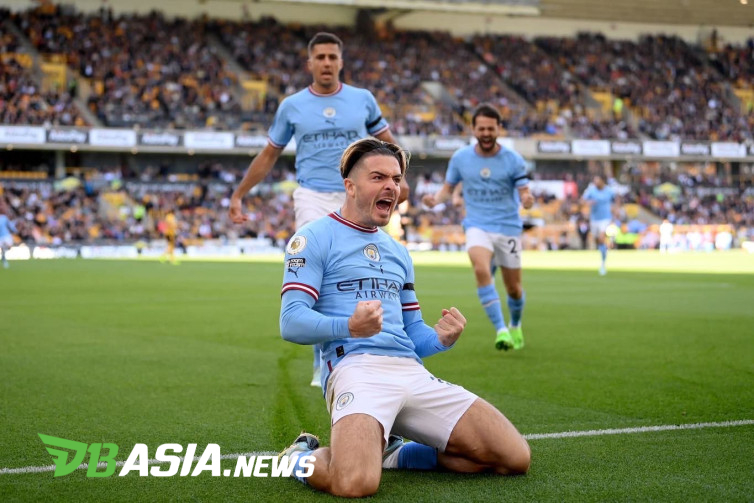 DBasia.news – After scoring his first goal of the 2022-2023 season, Jack Grealish has remained silent from criticism. The Manchester City midfielder immediately explained about his personal ambitions to be achieved.
Grealish opened his goal account when Manchester City traveled to Wolverhampton Wanderers in the 2022-2023 Premier League, Saturday (17/9). Appearing as a starter, it only took him 55 seconds to register his name on the scoreboard.
Not only scoring goals, Grealish also made Wolverhampton have to play with ten players since the 33rd minute. Nathan Collins's foul on him made the referee not hesitate to give a direct red card.
Grealish's slick appearance was the answer to the many criticisms given after performing poorly against Borussia Dortmund. The 27-year-old player said he was relieved to be able to prove his quality.
"I'm enjoying it because I've been waiting for this goal for a long time. My last goal was against West Ham at the end of last season and we achieved a good result against a top team," Grealish said after the game.
Even so, Grealish was not completely satisfied. He is aware of the high expectations of the public due to his high transfer price.
As is known, Manchester City redeemed Grealish from Aston Villa for 100 million pounds. This amount certainly made the player have an obligation to perform optimally in every match.
"I have to score more goals and obtain more assists. If you realize, I haven't scored many goals in my career and that is something I want to add to my game," he added.
As a winger, Grealish is less productive. Throughout last season, he was only able to record 6 goals and 4 assists in 39 matches in all competitions.
In his last season at Aston Villa, Grealish was also only able to score 7 goals and 12 assists. The 27-year-old player must at least surpass that record to fulfill his personal mission.