Thursday, 24 November 2022
Jordi Alba will leave Barcelona
By db-admin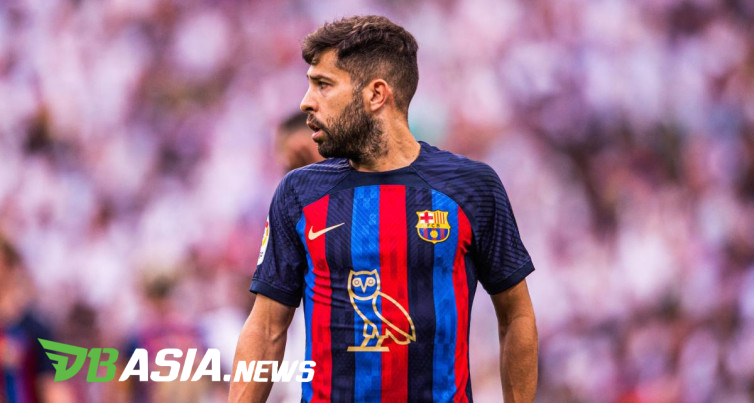 DBasia.news – Jordi Alba's journey with Barcelona is on the line. He emphasized that he would leave Camp Nou if that was the best way.
It's hard to ignore Jordi Alba's contribution to Barcelona's success in recent years. Operating from the wing-back sector, Alba is one of the best players Barca has ever had.
Jordi Alba's achievements with Barcelona have filled the title collection. He won 5 LaLiga titles, 5 Copa del Rey trophies, and 1 Champions League title.
However, like the saying, no rose without thorns, the 33-year-old's career at Barcelona is in danger of ending.
The reason is Alba's position, which seems like he would be eliminated. Since Xavi Hernandez took over, Alba has often been a back-up. Injuries and physical deterioration also have an effect.
The proof, this season, Alba has only played for 828 minutes in all competitions. He appeared 10 times in LaLiga and 2 times in the Champions League.
Not surprisingly, it was rumored that Barcelona wanted to let Alba go last summer. Inter Milan are said to be interested in Alba. For Barca, releasing Alba is also a saving measure.
Now, Alba is starting to waver about his future at Camp Nou. He emphasized that he would choose to leave if indeed Barcelona no longer needed him.
"I have a contract with Barcelona and I see that I can fulfill it until June 2024," Alba told Cadena Ser.
"I have earned respect. When I see that I am not ready to play for Barca, I will be the first to leave. I don't want to make a fool of myself," said Alba.
Currently Jordi Alba is focusing on strengthening Spain at the 2022 World Cup. The 2023 winter transfer market could be a bright spot for Alba's future.