Monday, 13 January 2020
Jose Mourinho Confused by VAR Decision at the Tottenham vs Liverpool Match
By db-admin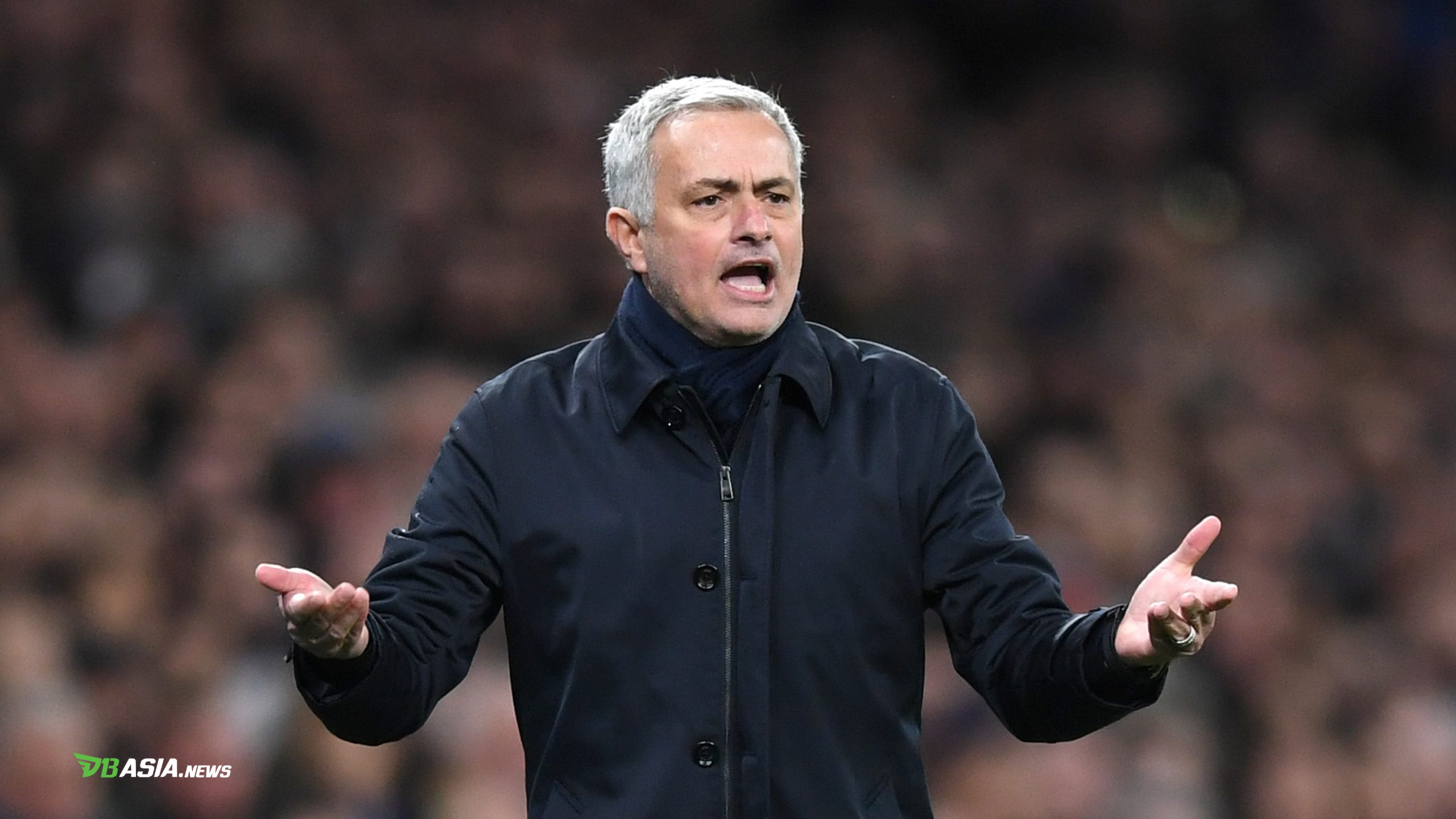 DBasia.news –  VAR's decision (Video Assistant Referee) at the Tottenham Hotspur match against Liverpool has confused Jose Mourinho. In that match Liverpool won by a score of 1-0.
What confused Mourinho was Liverpool's throw-in that should have belonged to Tottenham. In addition, there is a suspicion of a handball by Jordan Henderson before Firmino's goal was created.
"I didn't watch (reruns). What I saw was 200 percent of the throw-in that started (Liverpool) was our throw. I was confused by VAR because of that," Mourinho told BBC Sport.
"The only (frustrating) thing about the game is we conceded a goal from a throw-in and yesterday we spent half an hour (training) on ​​a defensive throw-in."
"I don't know if the players are disappointed that the throw-in is ours but belongs to them. I don't know if there are a few seconds (the players think) 'this is my ball and now there is a throw-in towards me. This is frustrating, besides that they're fantastic. "
Apart from the contentious issue of the VAR, Mourinho appreciated the struggles of his players to try to score even though they were behind 0-1. Mourinho was increasingly applauded as the team played without a striker and team captain, Harry Kane.
Nevertheless, The Special One also thought Liverpool were lucky to win the match as at some point Tottenham had threatened – but did not convert chances into goals.
"This is football. Sometimes you get more than you deserve. Sometimes you get less. This is a moment when we get nothing when we deserve something," added Mourinho.
"This is the best team in the world against a team in a difficult moment, with injuries, in a challenging part of the season. The players are fantastic when we try to change and create problems."
Furthermore, Mourinho saw the positive side of the player's game against Liverpool. One of them is to prevent Liverpool from scoring goals that can 'kill' the match.
"Apart from the results, I think there is so much positive, but sometimes football is cruel and today is one of those days. The players gave everything and Liverpool, on top of being a fantastic football team, they can be said to be a lucky team, "explained Mourinho.
"We created opportunities and we started to create these opportunities when we felt the game was really under control. When Liverpool could kill an opponent (with a winning goal), we never let that happen, we were very, very solid. "
"Then we felt that we had to do the right thing with players like (Erik) Lamela, who hadn't been a starter for three or four months."
"We put in everything, fantastic efforts and great individual performances. For some players, individually, it was their best performance since I arrived. Really great show. We do what is possible to do. "I think we deserve more than frustration for the results, but I am proud of the players," concluded Mourinho.