Tuesday, 16 July 2019
Jose Mourinho does not close the opportunity to train German clubs
By news-admin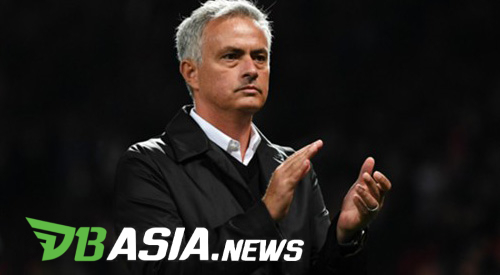 Jose Mourinho
DBasia.news –  Jose Mourinho spends his stinging time learning German. This indicates that the Special One has the opportunity to train German clubs.
Jose Mourinho is still unemployed after being fired Manchester United in the middle of last season. At that time, Mourinho failed to bring the Red Devils to compete in the top flight of the Premier League.
Even though he left disrespectfully, Jose Mourinho did not lose interest. After Benfica, Inter Milan, Real Madrid, and Olympique Lyon, the coach was also rumored to be going to Newcastle Newcastle.
However, until now Jose Mourinho is still not waiting for the right club. The former FC Porto architect does not rule out a career in the Bundesliga.
"I really miss football. I miss adrenaline, the field, and football work. Football is football," Mourinho stressed as quoted by Gazzetta dello Sport.
By looking at his fellow trail and reputation, Jose Mourinho has the opportunity to train Borussia Dortmund and Bayern Munich. Because the two clubs are the two best clubs from Germany.
"Right now, I'm studying German. Bundesliga? Now, I'm studying German because I'm left behind," he added.
"I can speak English, Spanish, Portuguese, French, and Italian. However, I do not exclude anything, even German," he said.
Jose Mourinho spent his time being a match commentator. In addition, he was also caught on camera several times watching F1 and tennis matches.