Sunday, 21 March 2021
Jose Mourinho's Reaction to the Tragic Fate of Tottenham Hotspur in the Europa League
By db-admin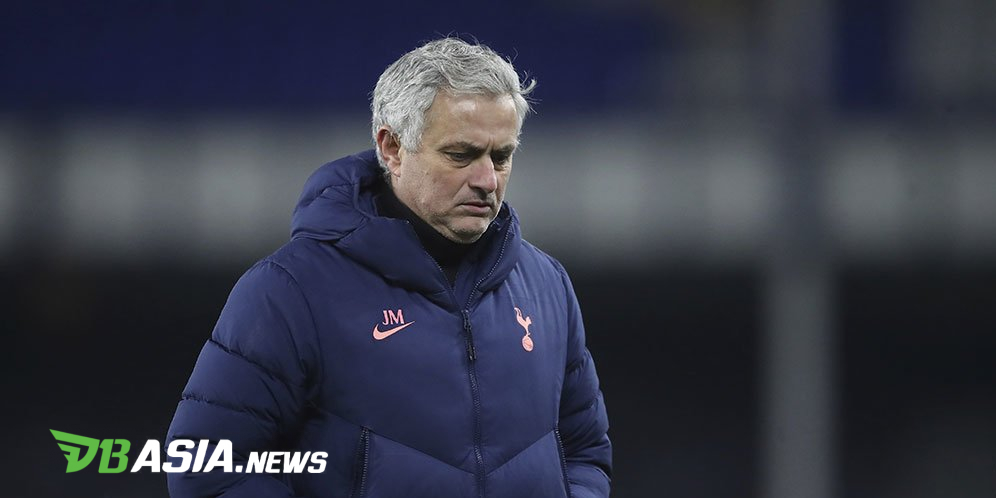 DBasia.news – Tottenham Hotspur coach Jose Mourinho could not hide his anger after his team was eliminated tragically in the last 16 of the Europa League season 2020/2021.
Tottenham Hotspur were eliminated after losing 3-0 to Dinamo Zagreb in the second leg of the 2020-2021 Europa League last 16, at the Maksimir Stadium, Friday (19/3). Despite winning 2-0 in the first leg, the result was a bitter pill for Tottenham. Mislav Orsic became a nightmare after scoring a hat-trick.
"If I forget the last minutes of extra time, where we did something to get a different result and qualify, in 90 minutes and the first half of extra time is a team that decides to leave everything on the pitch," Mourinho told BT Sport.
"They left behind sweat, energy, and blood. In the end they even left tears of joy."
These results made it difficult for Jose Mourinho to speak. According to him, what he felt was more than sadness.
"What I feel is much more than sadness. I just left the Dinamo dressing room where the players complimented me. I feel sorry that one of the teams did not win games based on attitude and compromise. I feel more than sad," he said.
Can Only Apologize
Jose Mourinho did not deny this result would be disappointing for the supporters. The Special One can only apologize.
"I can only apologize to the supporters of Tottenham Hotspur. I hope they feel the same way as me," said Mourinho.
"Today is a game of life or death and we die. In some other games, I have the same feeling. Until the last day of the season we have to try to do our best."